I've been busy with other things, but wanted to show a progress shot with the boiler and cab sitting in place. I need to work on the tension placed on the gear by the retainer as it is slipping in forward, but otherwise I'm pretty happy with how it is coming out. The connecting rods move smoothly by hand, hopefully they will continue to work well when powered by the motor.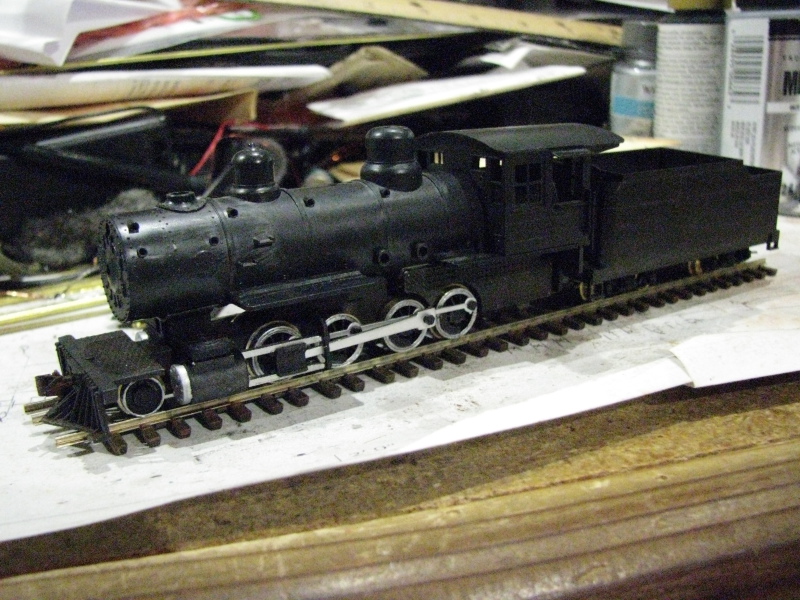 I'm going for a traditional D&RGW black and silver scheme, and I think I'm going to number this loco as 315 (although I'm still trying to track down info about the locos that were in the 200's). I would like to go with the diamond stack on this loco as a way of showing a greater age although I'm not certain what other changes I might expect to see.
Hoping to be able to try it with the motor soon...