I posted the previous pic too soon.
Porch floors installed.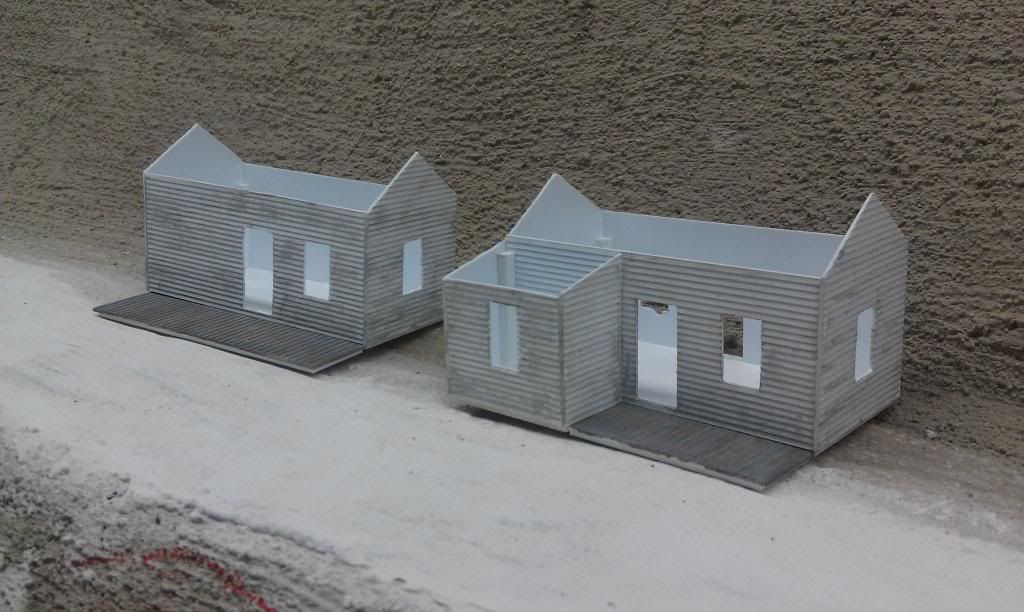 I started cutting the porch rails & posts.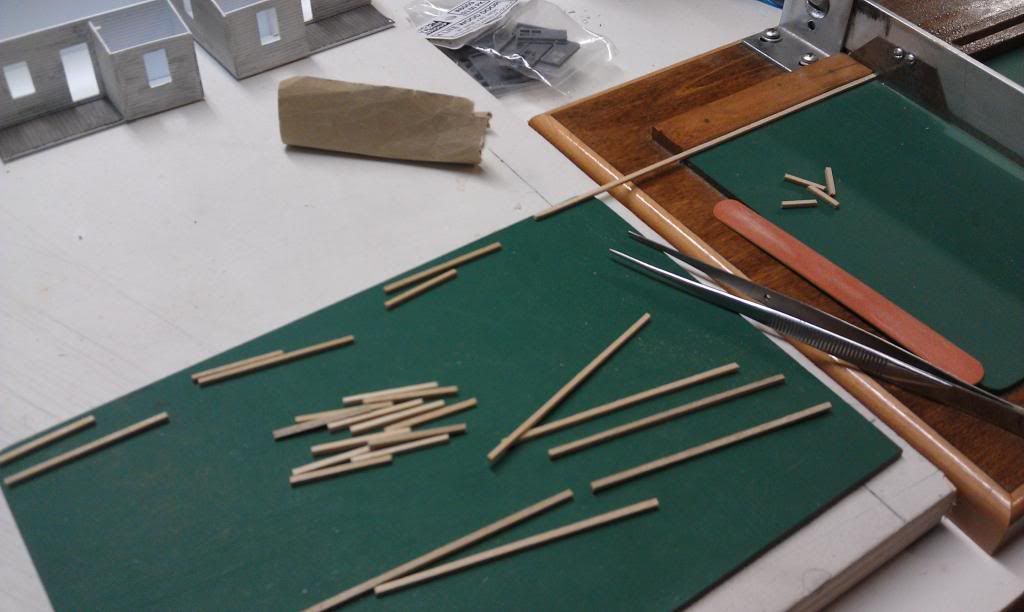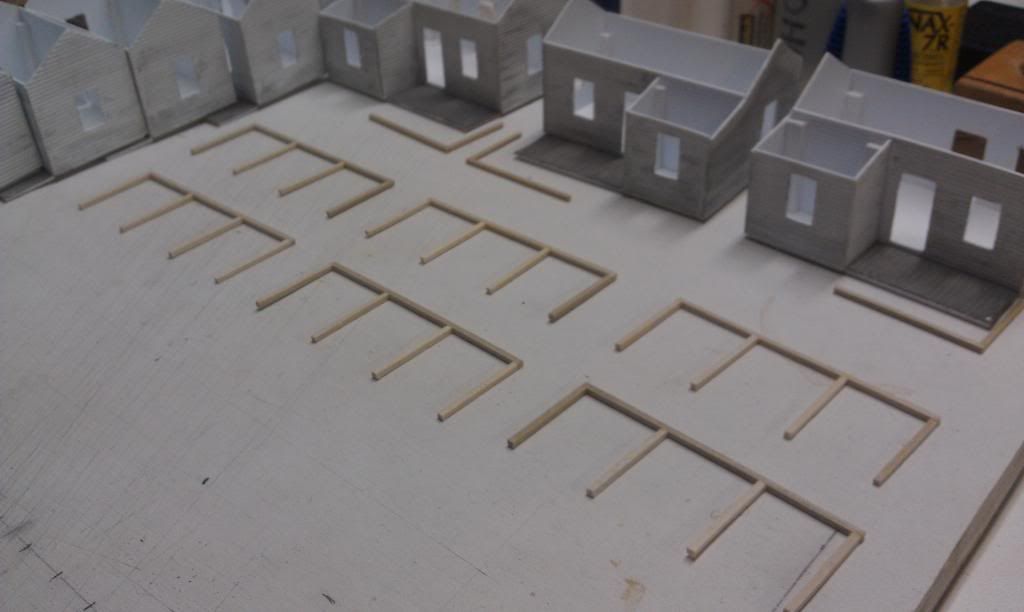 Yes some are crooked & missing a few balusters but that's the way it is in the real world of old structures.
These are stuck on masking tape upside down. They kind of look like my work socks hanging on a clothes line.
I'm using windows & doors from Tichy Trains.
I forgot to order some windows opened so I improvised & made my own.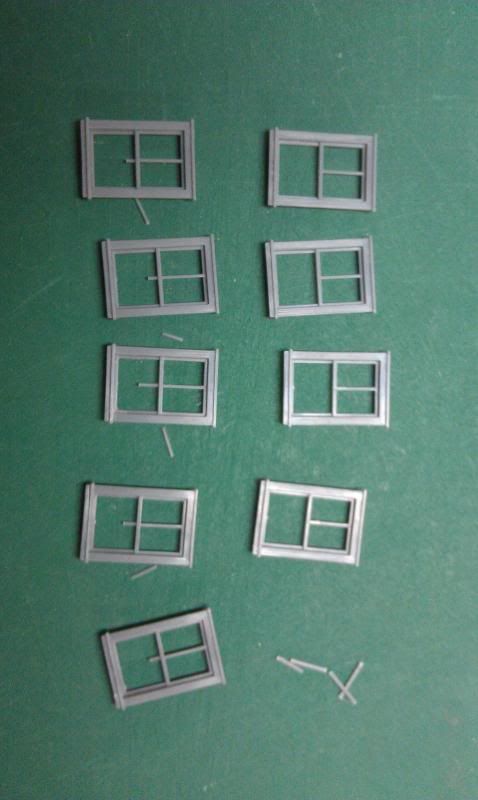 Painted all the trim. This was not fun.
I use plastic corner trim for my corners. I like this because it gives me both sides with one application.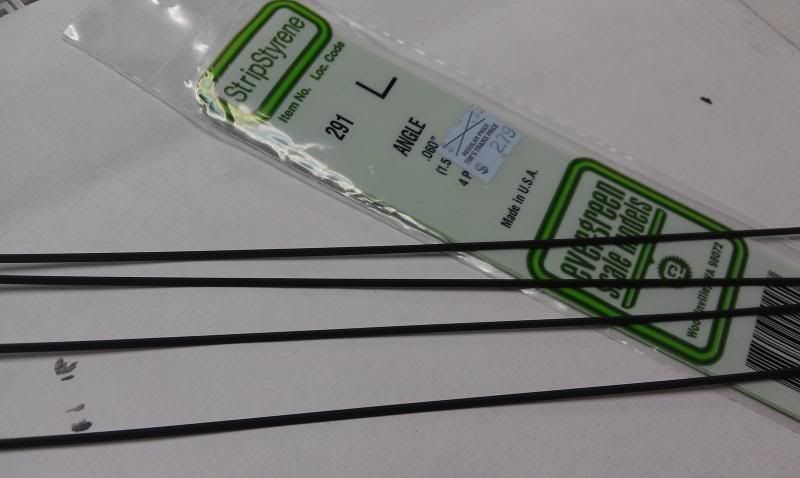 A lot of these camp houses were sitting on hillsides so I have to make the posts next. Hope you enjoyed & thanks again for looking.