here is a quick list of decoder cv values for digitrax decoders. i will update with the NCE values when i track them down.
the whole decoder manual can be found
HERE!!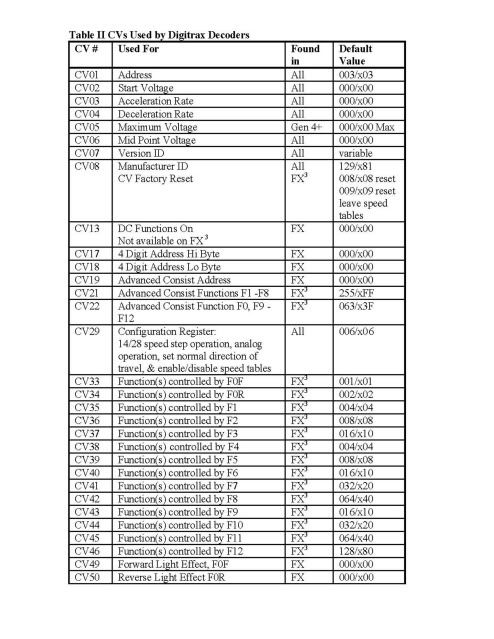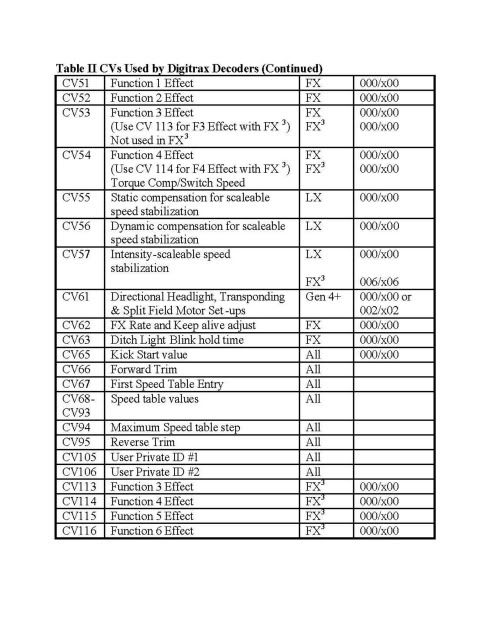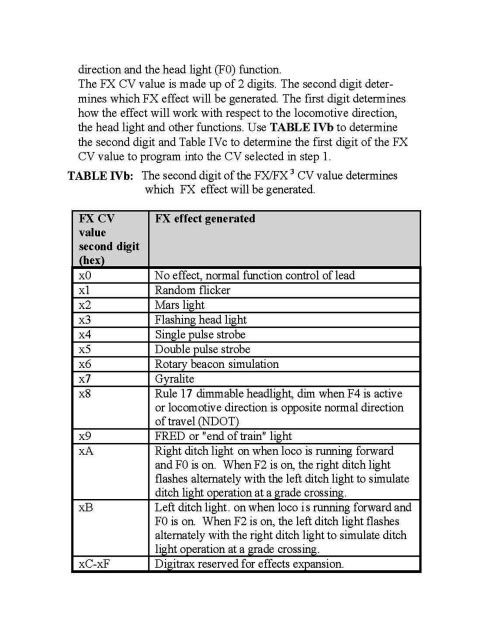 these CV's are for digitrax sound decoders only!.
find the whole sound decoder manual
HERE!!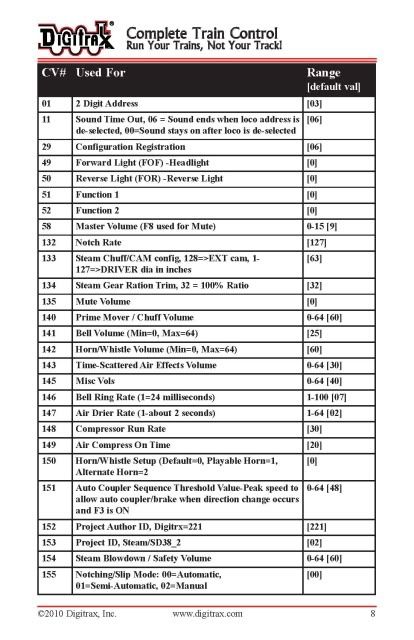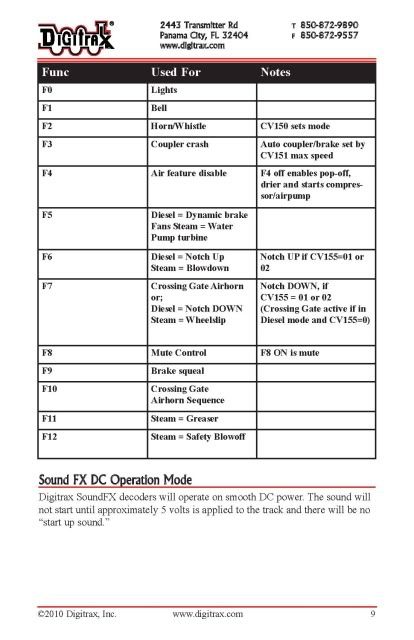 PM me with any questions!