There was a lot of cracked wires.
And no center rollers.
I cut out the old wires removed the e unit, and with a spreader I removed the bottom insert for the missing rollers.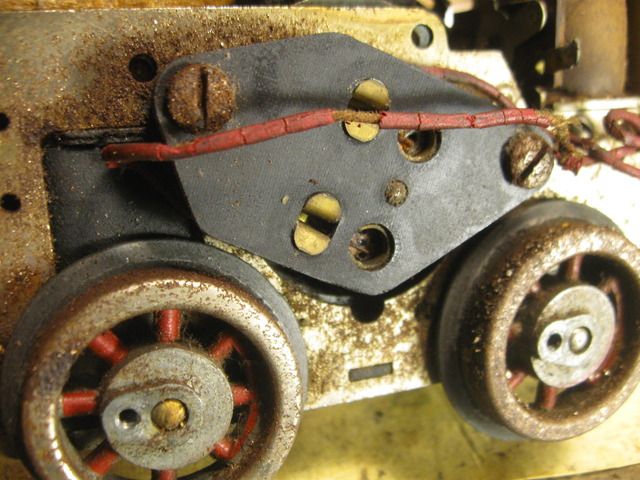 One nice feature is the armature can be removed from the frame without a wheel removal.
The armature face plate was cleaned by using a drill and spinning it with 300 grit and 400 grit sandpaper.
Then I replaced the wire feed from the frame coil.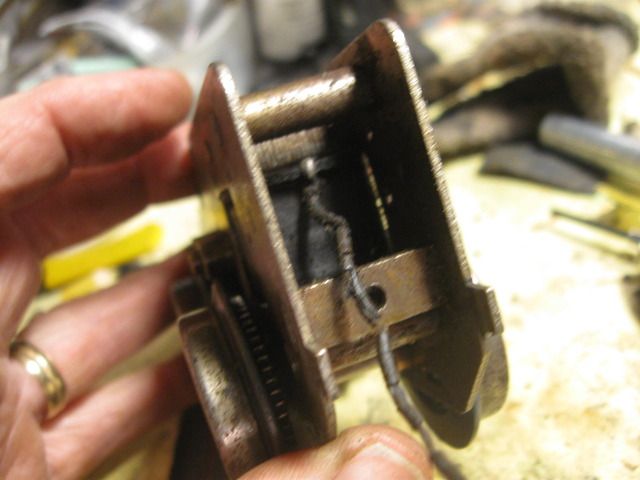 I had to remove the light socket first by drilling out a rivet, and then replaced the wire.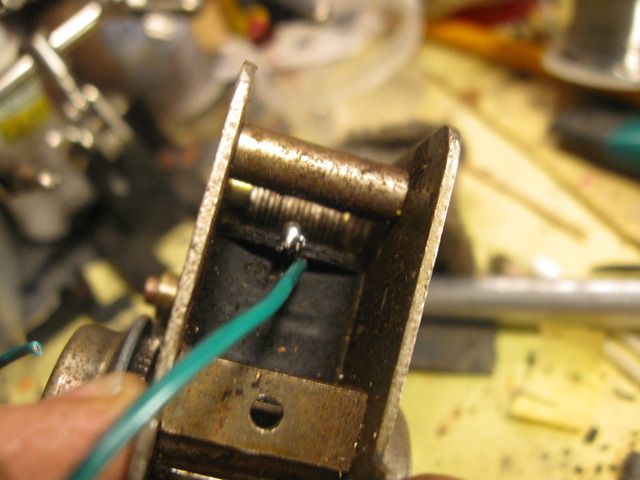 The lamp frame was attached with a 4-40 screw and nut.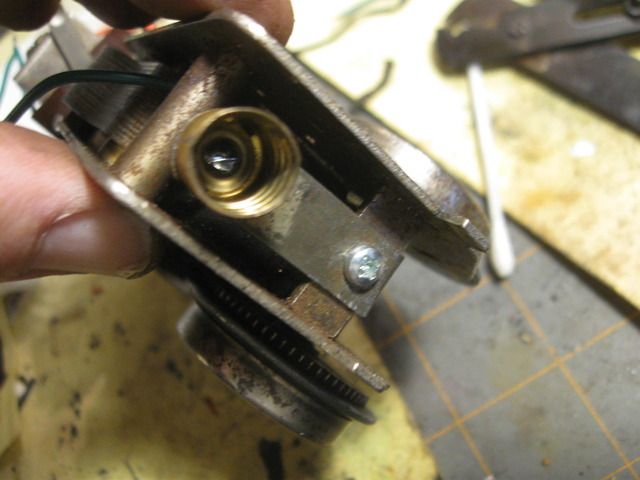 The boring part was to wire brush the frame clean. Through all this I am working a parts lists.
The brush plate gets cleaned up with a little oil and q tips. The brushes are lightly cleaned by rubbing them on card stock . Then the test is next. Without the reverse unit it is very easy to test. The wire I replaced from the field coil on the frame gets connected to a brush. Then with two wires from a transformer touch one on the frame and the other to the second brush. It should run, it did.