The Subject.
The motor.
...
Time to play with the Vanerbilt and the 1664 engine.
I am doing a fabrication to make this work. The engine does go with this motor but it has a different rear mount. The Lionel Jr isn't wide enough so I opted to make one that fits.
I already removed the rivet. I cut some metal for a rough fit in.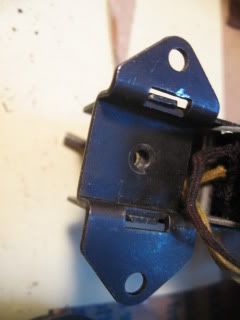 After the screw holes were made I used 4-40 allen heads and nuts.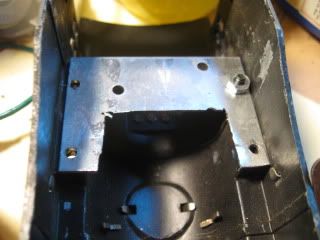 The next trick was to cut the slit for the frame to fit. used two used whells of the same size to give me a wide cut.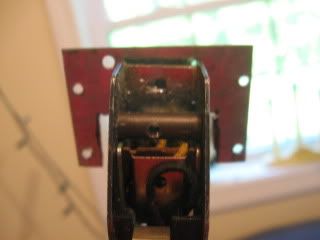 Then with a toothpick and paint I lined up the final hole to drill.
Then prime and paint.