Hi Guys,
This is my new wireless (bluetooth) tranceiver to put in your loco.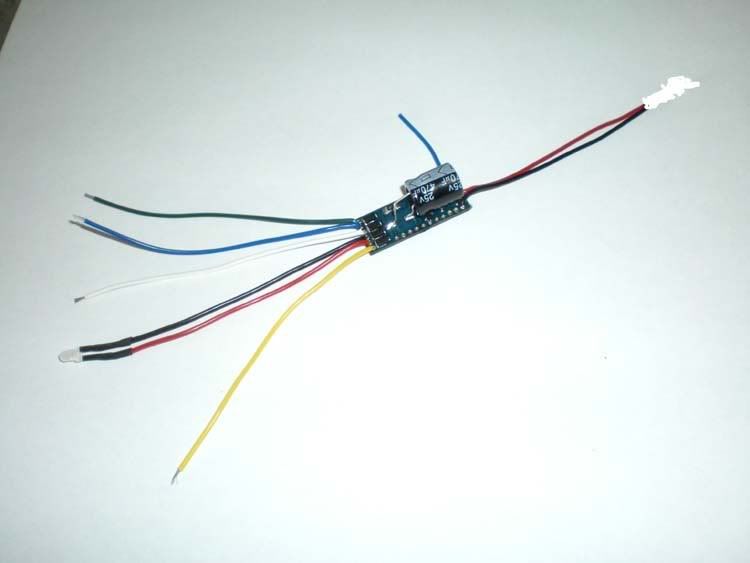 Size 30mm x 12mm only!
And heres a USB wireless dongle you plug into your USB port on your laptop to access sophisticated programs....
Prototype only. Finished product 60mm x 22mm x 8 mm.
Theres some software to run your system.
Run up to 16 locos at once on one or more tracks simultaneously..
3 amp rating.
Loco chips (wireless)around $40AUD (one per engine)
Turnout electronics including anti collision (one per point) around $50AUD
Dongle USB around $100AUD (one per system only)
All engines controlled via PC screen.
You dont need a controller or base station.
No wires. Save time and money.
No DCC
No data mixed with power on rails.
Simple 12V DC or AC needed on rails continuosly only.
One chip per engine.
One dongle per system (up to 16 engines)
Minutes to install
No batteries needed.
Wirelessly upgradeable firmware on all components.
Australian made.
Regards
Rick Field
Sydney
Australia