I have been commissioned to get this up and running so I thought a detailed thread would do it justice. To start. one old slightly weathered 259E.
I didn't even bother to try it on the track. The side rods are badly rusted so the first decision was to replace them. Since they are riveted to the frame I decides to use a spare frame and steam chest .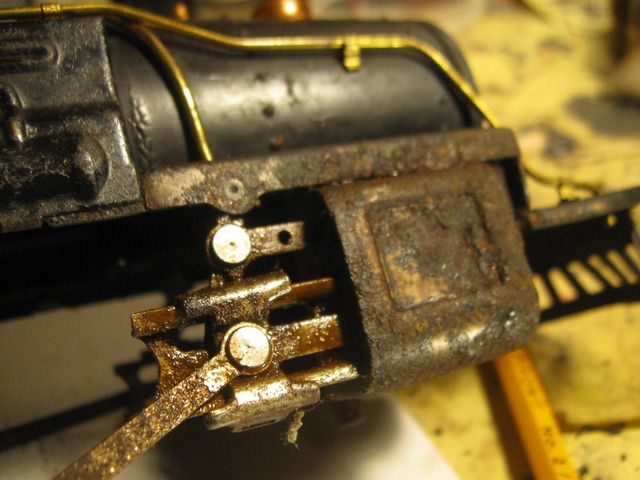 So the replacement steam chest and frame went to the Easy Off Strip Pan.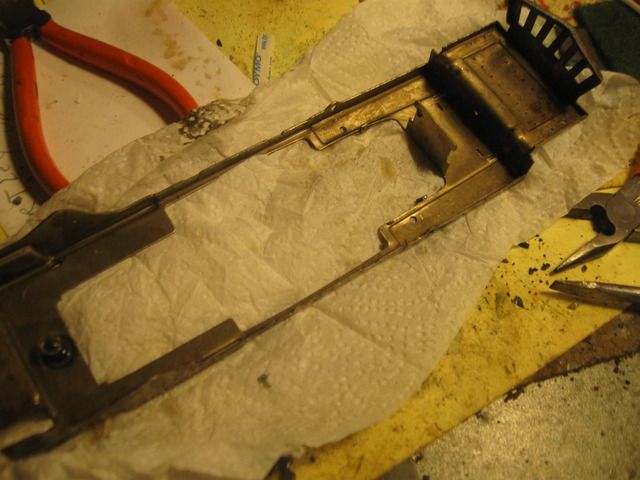 Here is used some silicone to coat the guides before painting.
Of course I had to undo the rusty frame from the boiler. It took a couple of tabs ( 6 to 8) to remove it. I first removed the motor( one nut) and the drive rod bolts (4).
More on the motor later.
The frame painted up nicely. Nothing fancy one coat primer and a Walmart gloss black. The steam chest gave me trouble and is in a redo loop( stripping again).