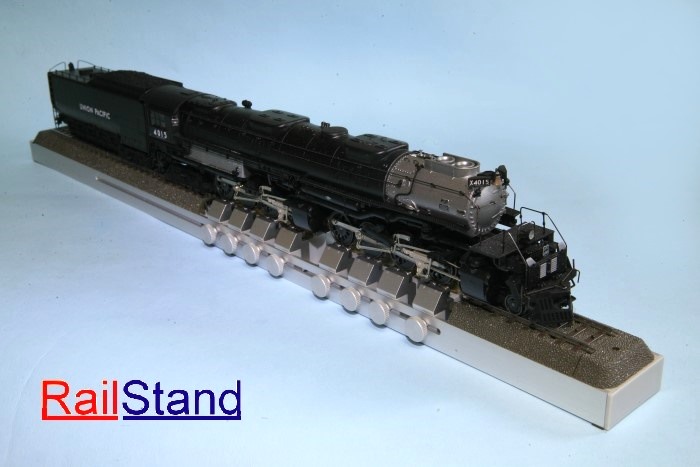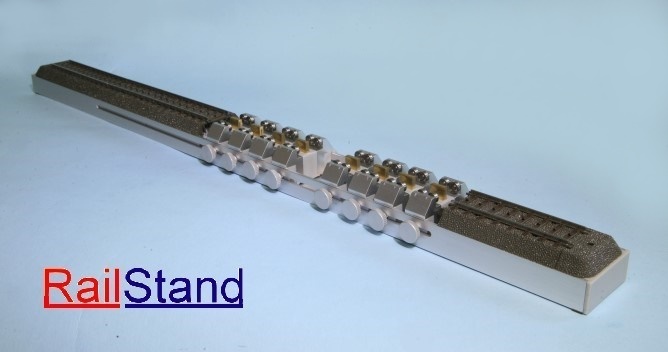 A brand new roller test stand for HO scale DC and AC system, It looks similar with the Marklin roller test stand but improved the sturcture, Unique Design and Patented. RailStand have more functions and powerful then other brands.
Functions:
- Supports DC / AC of model trains and Digital DCC or Analogy System.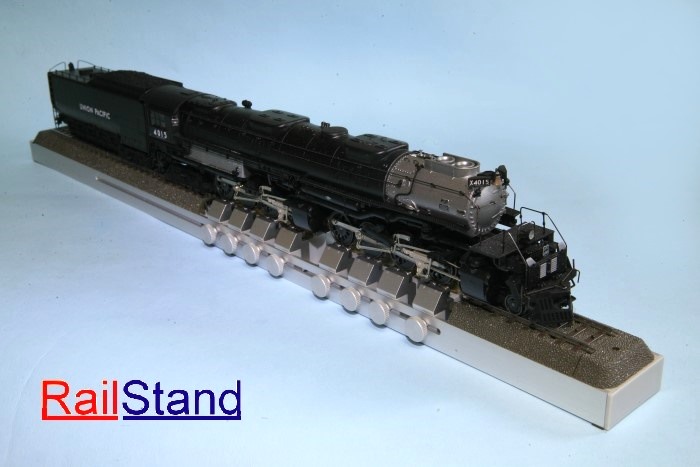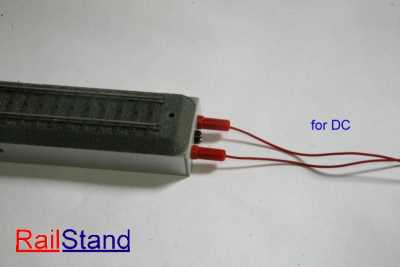 - A removable overhead wire could be simple installed for testing the Pantograph of electric engine The overhead line set is inclusive.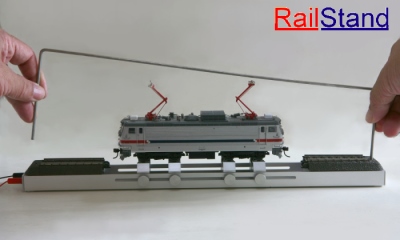 - Easy to connect two RailStand to test ICE, TGB, EURO Star... high speed model trains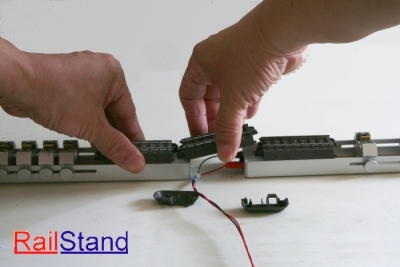 - RailStand are available put into the wood stand and Acrylic cover, you also able to install in the Marklin and TRIX tracks layout (addtional).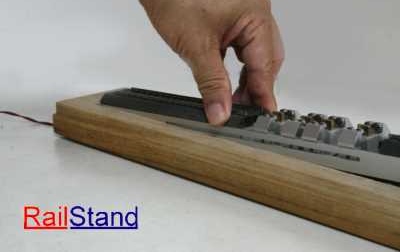 - Roller Trolleys also could testing the model train on the roller test stand or layout tracks.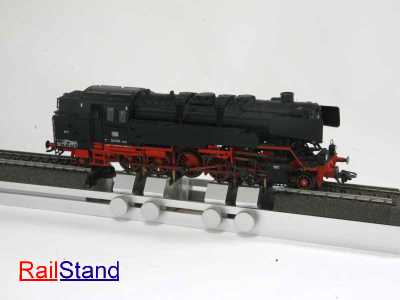 - Aluminum slot base with the electricity conductor structures make easier to adjust or extend or remove the roller trolleys or assemble extend tracks from the stand.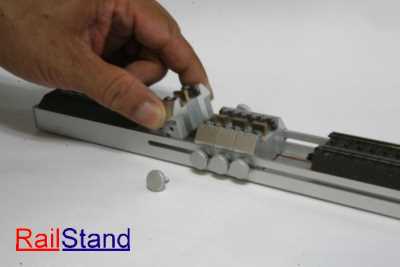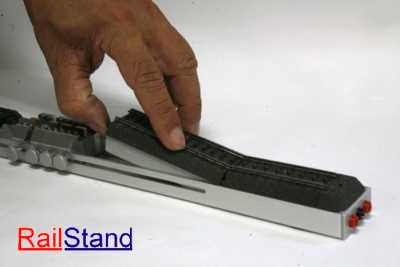 - Conduct electricity both ends, Roller trolleys and Assemble extend tracks are also combinable and electricity from both ends track.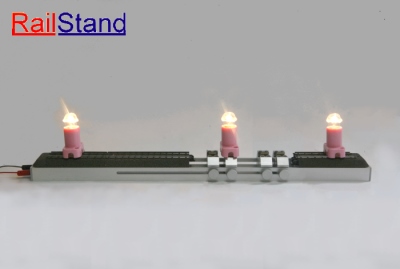 - The best innovated insulation design and special AC power structure is moveable and easy install or move out of stand.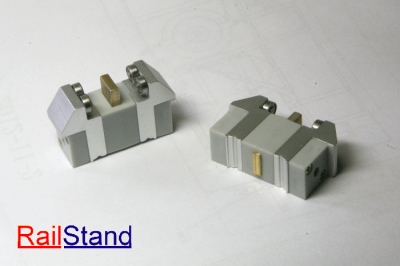 PS1: more detail and photos please visit
www.trains.com.tw/railstand/railstand-en.asp