Not much love out there – in the real world or model world.
Prototype: 74 A units and 4 B units were made. New Haven acquired 60 of the A units, but, interestingly, none of the B units. Southern Railway bought three As and 3 Bs. Two of the A-B pairs were operated on the
Cincinnati, New Orleans and Texas Pacific Railway
– which is an interesting story in itself.
Model: Some brass units can be found. As far as I can tell only Walthers/Proto made models for us regular folks, but they are now discontinued. They're not too scarce on eBay, if you want a New Haven or Rock Island unit. Southern units are scarce as hens teeth, but my saved search finally alerted me to one on Friday, so I snatched it. 99 bucks and free shipping from Model Train Market (whom I've bought from before and always had good results). Numbered 6401, it's one of the CNO&TP units.
Most consider them among the ugliest cab units ever made. My favorite comment about it's appearance: "It's even uglier than the BL-2."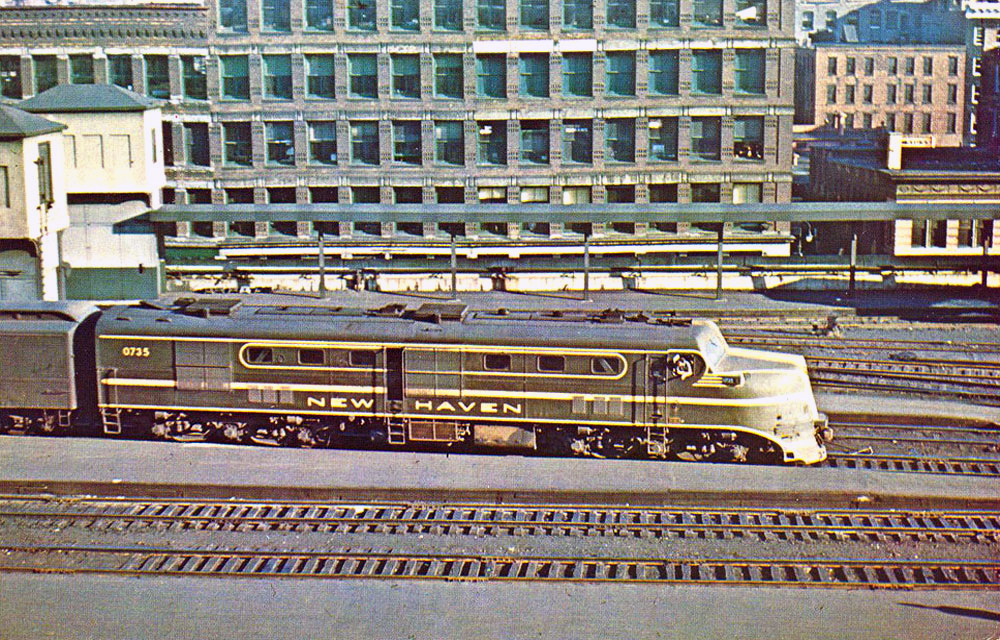 While only marginally successful the Alco DL series was essentially the company's entry into the main line diesel locomotive market.

www.american-rails.com