I have this caboose from a junk lot and decided to have some fun.
The best way would be to cut a piece from another scrap but I didn't have any so I used Bondo to form a crude mold. I cut back over the wall to support the new piece. Glue was on the old shell so a previous repair didn't work.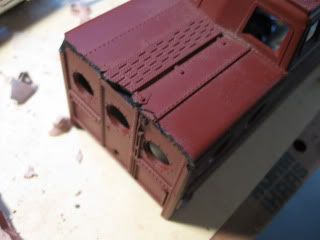 Then the fitting and epoxy. The scratch coat to cover defects.