Discussion Starter
•
#1
•
Since mine is all apart and Stillakid asked for pics, I thought I'd assemble it, reverse the sequence of pics, and show how to take this puppy down. The coil seems to be shot: my multimeter shows no current moving from one end of the field coil to the other. Cest la vie.
The shell is already off as we start: I'm going to use my own names for the parts. Here is the truck that contains the electric motor:
Removing two screws at the base of the gray inverted stirrup reveals the brass stirrup. Note the adjustment set screw at the top of the brass stirrup: there is one on either side.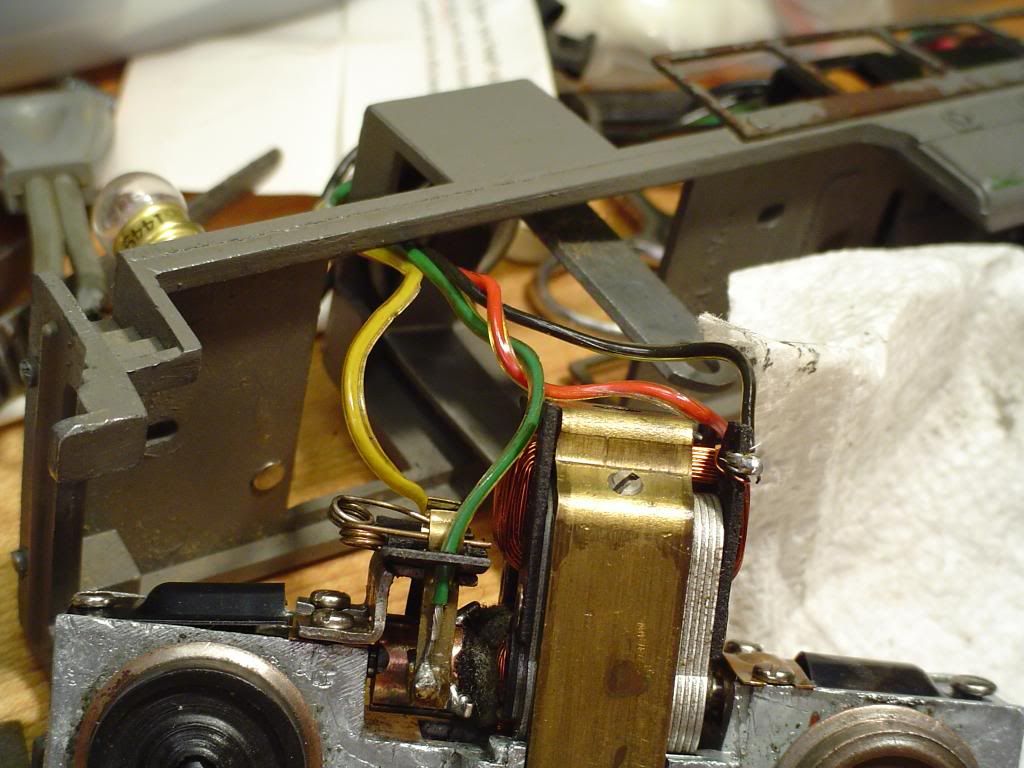 Another view. Note the screw at the bottom of the brass stirrup: I replaced this to hold it together for the photo, but I took it and it's counterpart out when I removed the brass stirrup from the gray metal inverted stirrup.