Discussion Starter
·
#1
·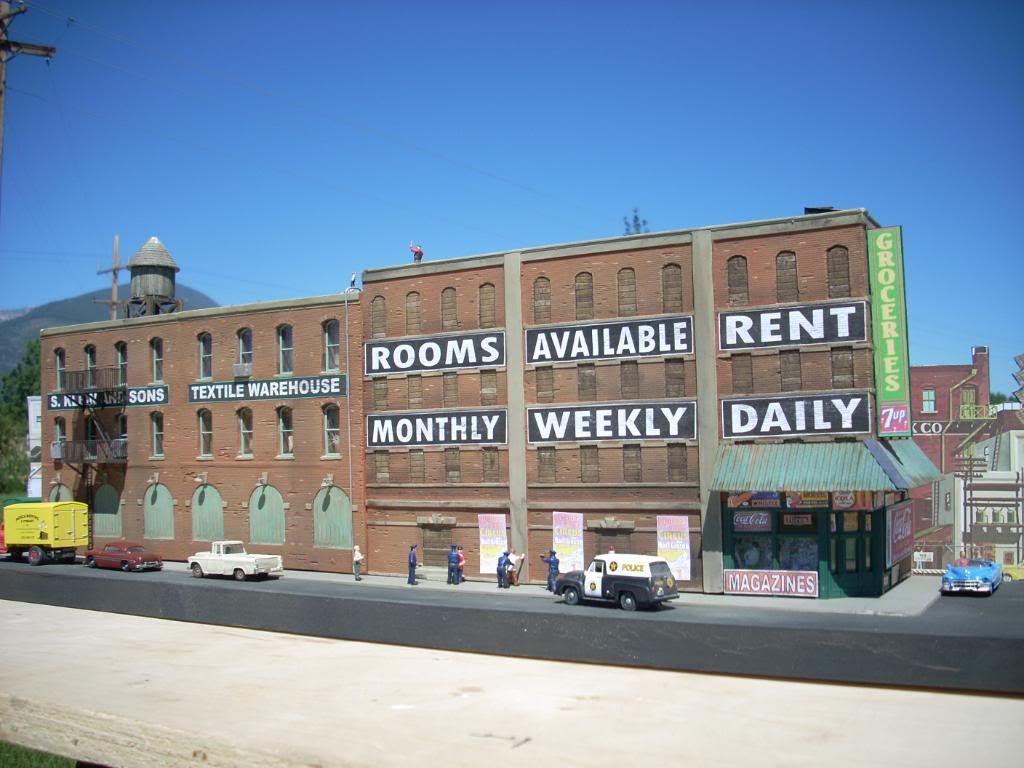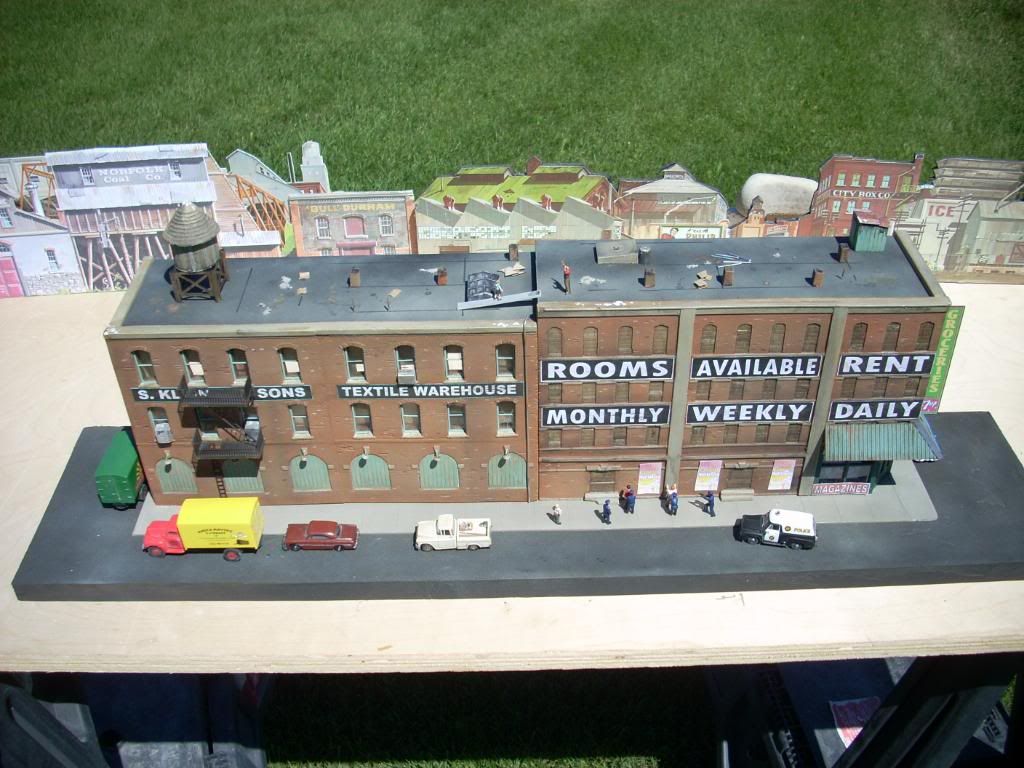 Every once in a while I build a diorama just for the fun of it and what you see here is an example of that. Once I got this model all done I thought, "Hey, that came out kind of cool, I bet other people would buy this if it were a kit." So I decided to put it all together in one box and do a very limited edtion kit.
Here's what you get. Beautifully detailed hydrocal castings (with amazing brick detail you would never find in a plastic kit) , full color,authentic signs, plastic doors and windows, air conditioners, laser cut wood water tower, in fact, pretty much everything you see on the roof (except the figures), glass for the windows including a cool piece that has been laser cut to replicate a window with a bullet hole in it (see photo), Paper Creek rusty corrugated roofing for the roof top shed, Evergreen Styrene for the awning and sidewalks, fire escapes, a news stand w/magazines for the interior of the grocery store (see photo), industrial lamp shades for the Textile Warehouse, black foamcore for the roof and complete, easy to understand assenbly & painting instructions. Vehicles and figures not included. 4" deep x 24" long. This is designed to be a background flat, which means it is not intended to be viewed from the rear. With a little kitbashing though you could use it just about anywhere on your layout.
I'm running just 100 of these, each signed and numbered, so as they say, get one while you can. Call direct or email if you have any questions or if you'd like to order one. $79.95+ $12 UPS.
Cheers!
Randy Pepprock
Downtown Deco
406-273-0942
[email protected]