thought I would do a show and tell on Lionel Track sections and what they operate .
The first one is the UCS O gage section. It handles the shoe connector from a Lionel Truck and a center magnet for uncoupling and car actions.
The next three are 027 gage. The RCS with no magnet and two versions of the 6019, one without the shoe rails.
THe shoe on the truck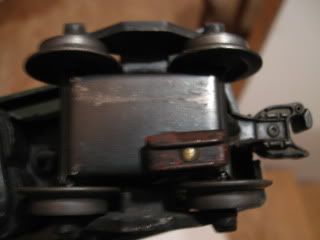 A coupler activated with the shoe contact. The shoe also powers the 3472 Milk Car and 3469 Dump Car.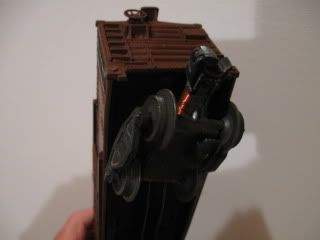 This shows the man operated by the plunger in th 3464 Car.