Flasher in Athearn Amtrack
Since I am invading the HO Forum I decided to post this project.
This is the voltage regulator power supply with a homemade bracket. I plan on doing more posts about these power supplies. This one is for 5 volts.
This shows the flasher unit in place. I used 2 yellow 3mm LEDs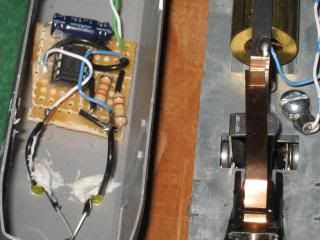 The completed wiring project. Not much room but it did fit. I'll stick to O Scale.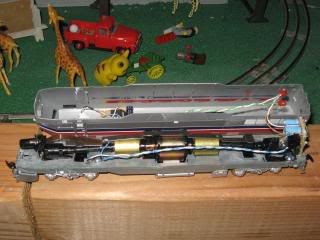 I did this for Matt and would you believe I can't find the exterior picture.
hwell: