FS: HO Proto 2000 UP E8/9 Locomotive w/ DCC & Sound
Hey guys I am i need of some money so I am forced to sell some of my stuff. I got this engine in a trade from a local train guy and it is in very good condition. It has a QSI sound system installed and has been programmed to its roadnumber for DCC use. This engine is fully functional and is ready for use on your layout. I am looking for about $110 shipped. Here is my feedback thread from another forum.
http://www.xmodsforum.co.uk/showthread.php?t=2016
Here are some pics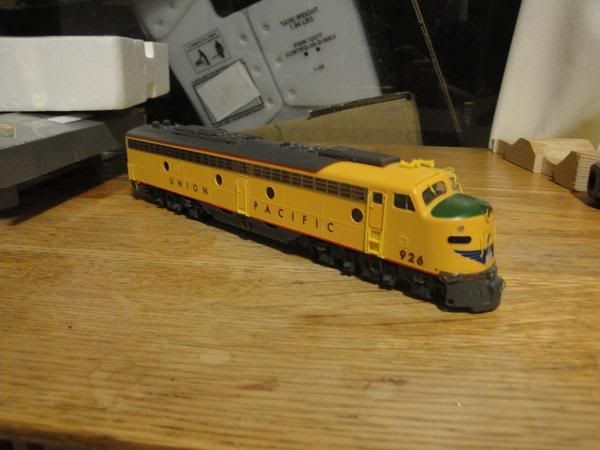 If you are interested please let me know.
Thanks