Hi guys, I am trying to sell my Athearn BN Desert Storm SD60M. This unit has been used very lightly and has spent most its time in my posession in its box. It has factory installed DCC and Sound and it works perfectly. It has already been programmed to its roadnumber 1991. The only reason that I am selling is because I need money for school and other expenses. This unit runs very smooth and has no problems. This unit is out of production and is hard to find. I paid over $200 for it a few months ago and I am looking for about $150+shipping. As a bonus I will throw in a brand new matching Athearn caboose. If you are interested please let me know.
Here is my feedback from another forum as proof that I am reliable.
http://www.xmodsforum.co.uk/showthread.php?t=2016
Here are pics(i will try to get some better ones soon)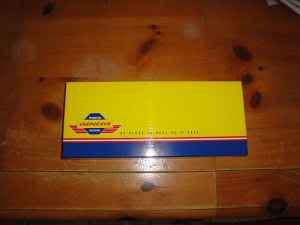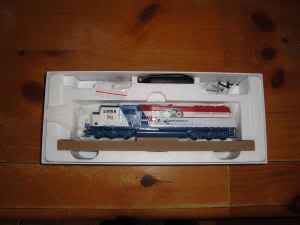 I am open for offers so dont be shy.
Thanks for looking