Recent cleaning project for a friend. The 490 was made from 1962 to 1975. AN 0-4-0 configuratin it is nothing fancy. This unit did not have a reverse function. Came with a plastic body. Notice the slot behind the rear wheel.
The motor does not come appart but there is a hole the size of an eraser to clean the top of the armature plate.It's to the right of the brushes.
I like the wheel style. Also it has a seesaw engine attachment. You unsnap both side from behind the rear wheels and pull the engine out.
For fun I installed a light.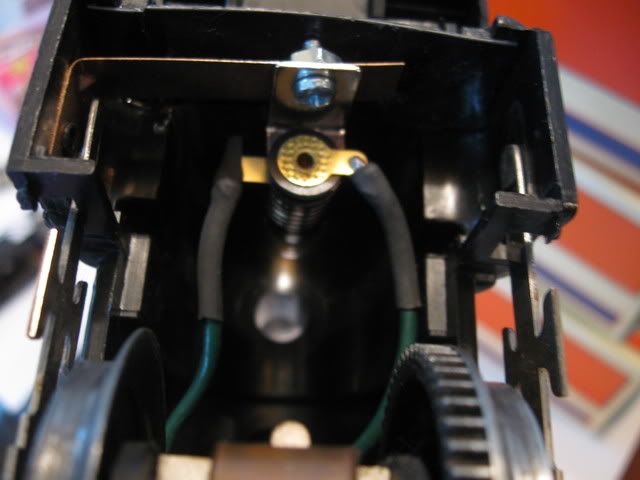 For comparison I matched it up to the Lionel 1062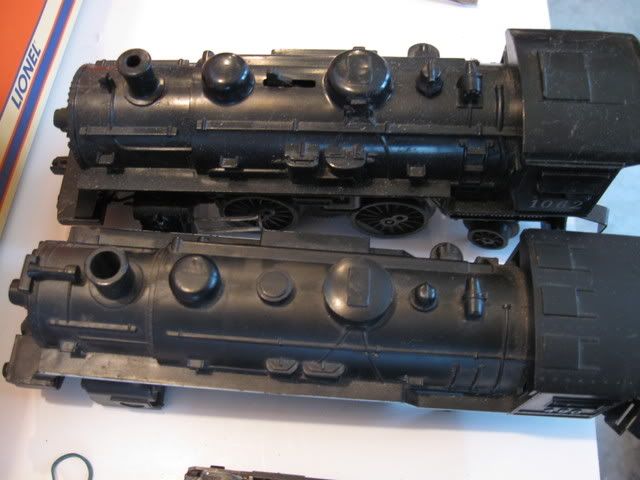 The weak spot for the engine is the two copper wipers to the axles since the motor sides are non conducting.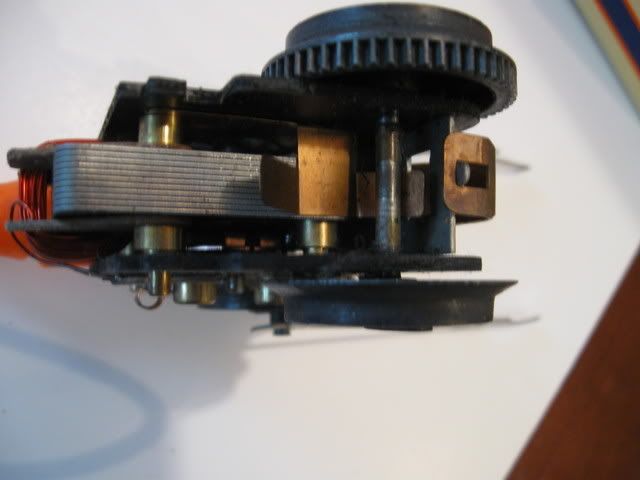 Also to note the center pickup is shorter than the 50's versions. It did not like my 45 degree crossing.