This picture shows the isolated rivet attached to the frame. The socket has the two wires, one from the center rail and the other to a reverse unit finger. You can see the small rivet of the finger below.
This shows the two fingers and two of the the three connectors can be seen on the wedge.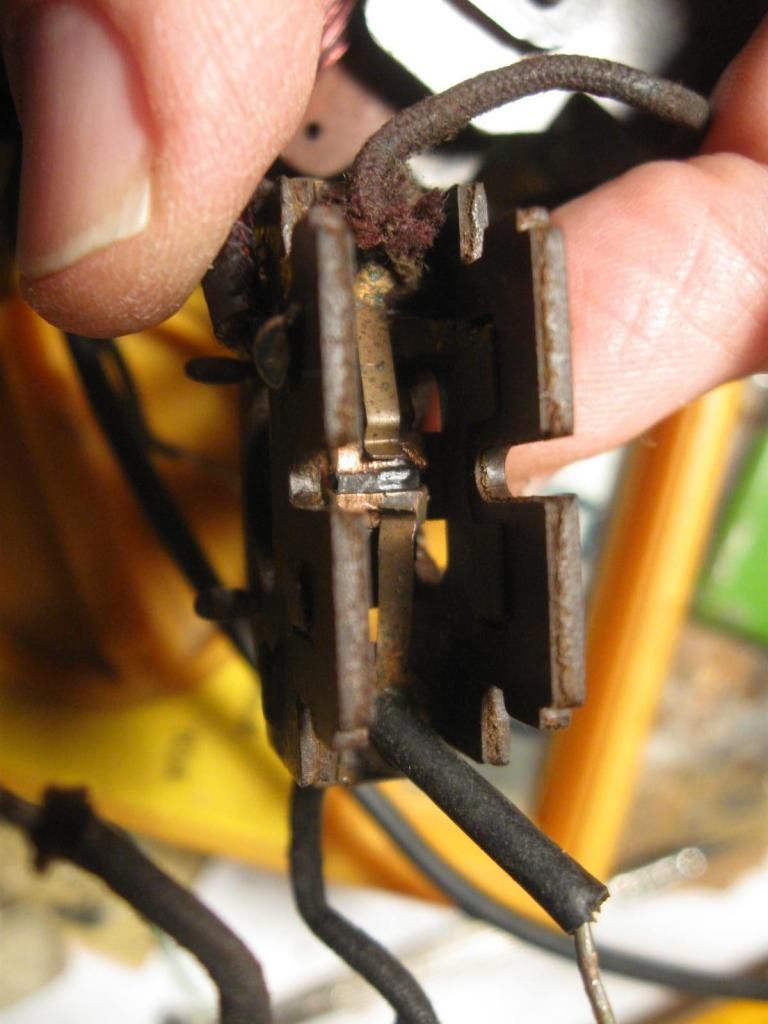 Here are the two coil wires on each side and one wire soldered to a finger.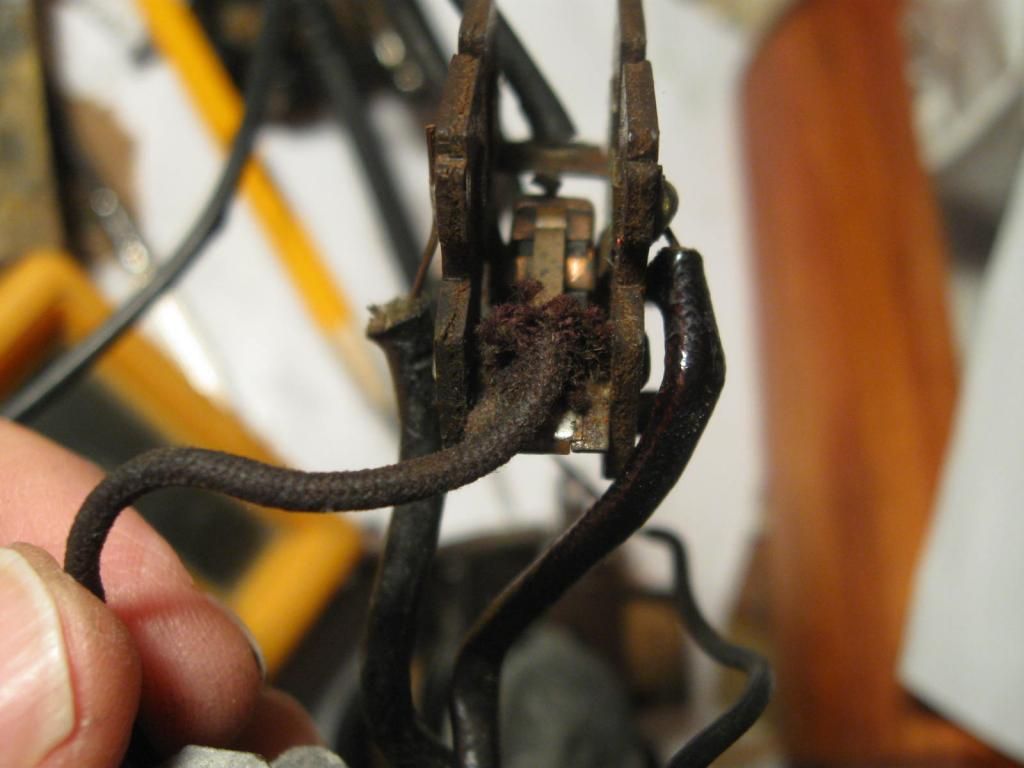 That ends the mystery so far.