Discussion Starter
·
#1
·
I'd like to build a 2 track HO helix and was wondering if you guys had any plans you'd like to share. Playing around at work I cam up with this, keep in mind this is just a digi prototype.
A few questions.
How wide of a deck for 2 tracks?
How much space between the deck and the ceiling?
What is the best radius (I'm guessing the bigger the better)
What the best pitch (1" per revolution)
What's the best material and thickness (0.25" Plywood or OSB?)
I found a ton of nice helix's on You Tube and a lot of those use all thread to connect the levels, is that necessary to adjust the pitch? Those appear to be hanging for the ceiling or similar structure is that the best way to do it?
Here is my basic idea.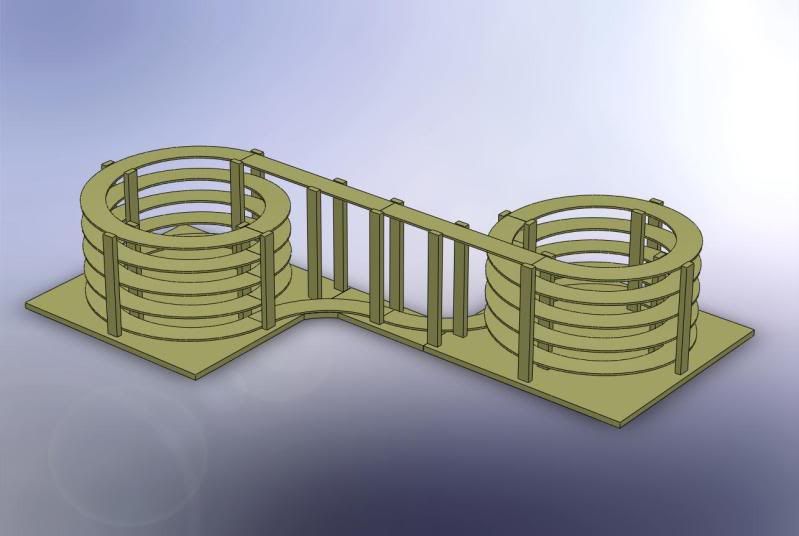 Thanks for any input!
Ed