Discussion Starter
·
#1
·
Hey folks!
I found out about this site because I posted on some other hobby forums, about an old train my wife and I found, and someone referenced your site.
I thought some here may have info on this set, or enjoy seeing it.
As my wife and I were digging through old Christmas decorations in the in-laws garage, check out what we stumbled upon!
It is an old model made by 'Marx Toys' from NY.
Her father said it was a Christmas present to him back in the mid-fifties. It looked to be in excellent condition, considering it had been in a wooden box in a garage for nigh on half a century! It has all the cars, and a whole bunch of track (I'm not sure what scale it is, but it is big.) All of the track 'risers' are there and the car de-coupler track piece and the crossing bars and signs.
It even still has the original bottle of oil to make the locomotive smoke!
I always wanted a train going around my Christmas tree, so we pulled it out and blew off the dust. I hit the contact rails with some fine sandpaper, and the train contacts with a wire brush, plugged 'er in and away it went! Even the 'smoke' works!
Pics to follow...we also found some old 'Caterpillar' earth mover toys, that he said he thinks are even older than the train..
Train pics: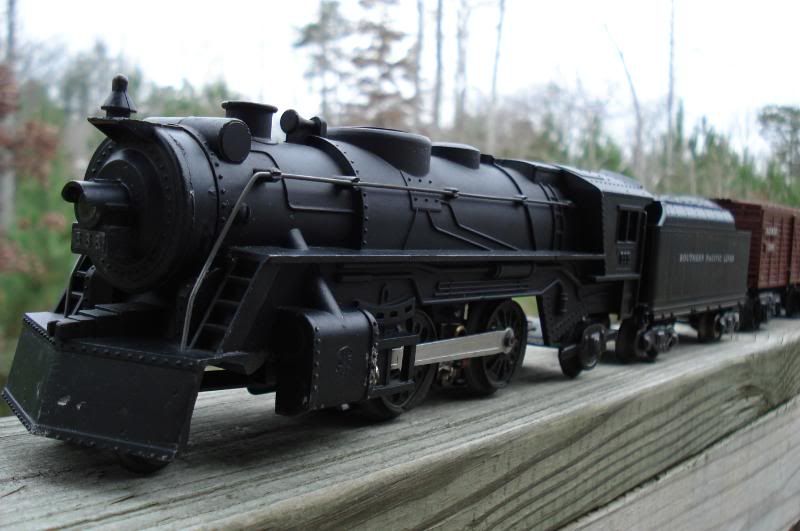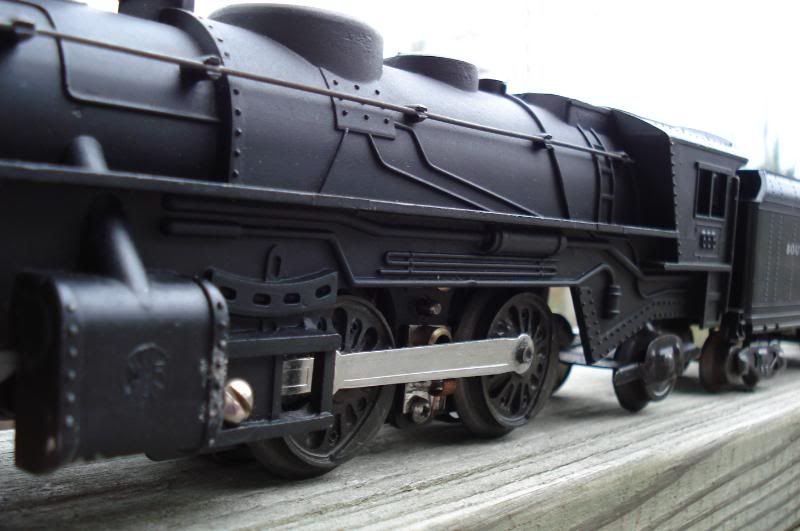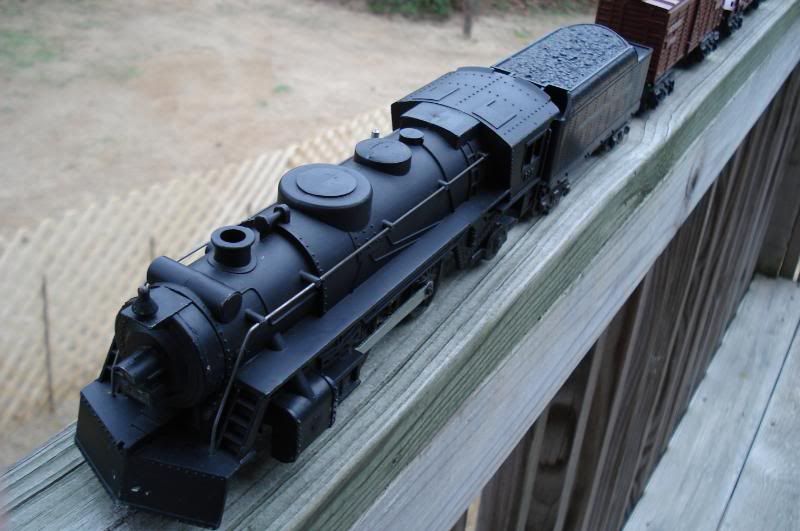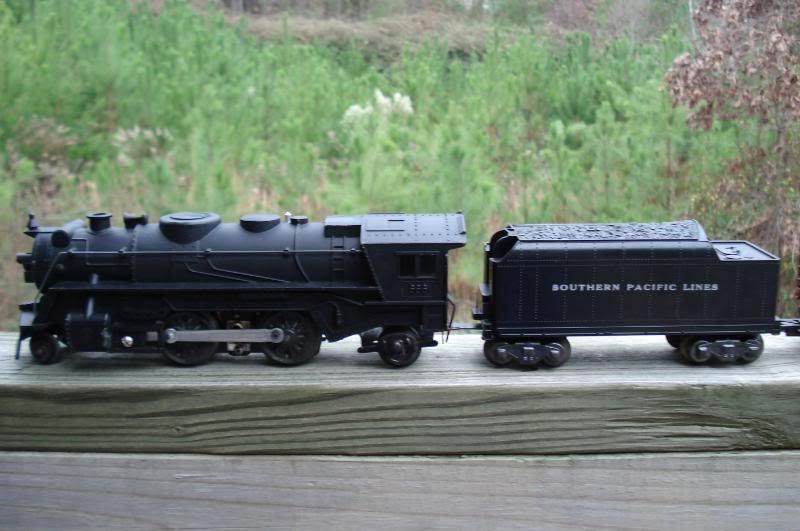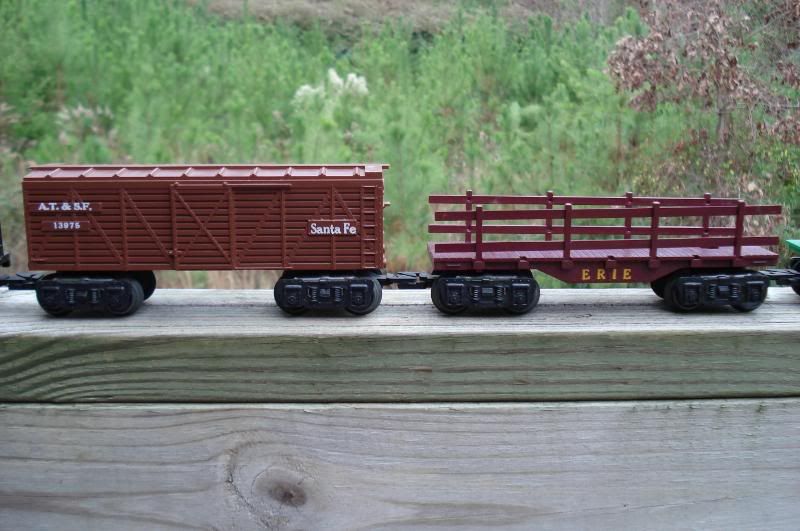 Caterpillar pics: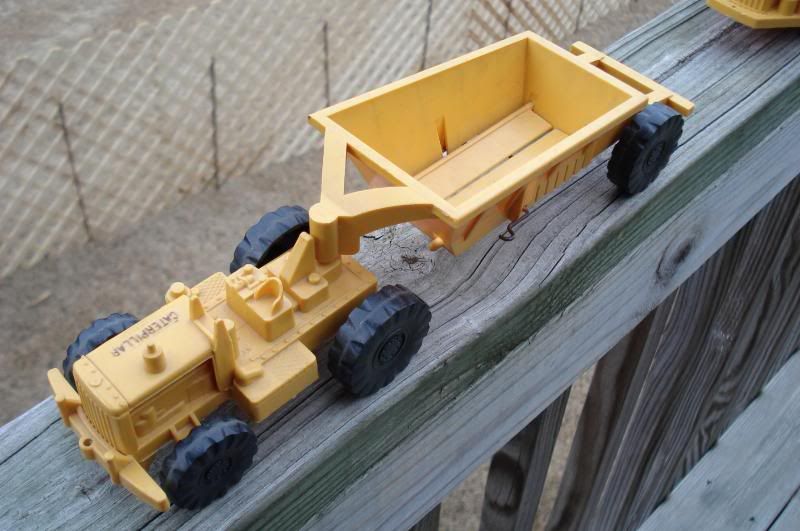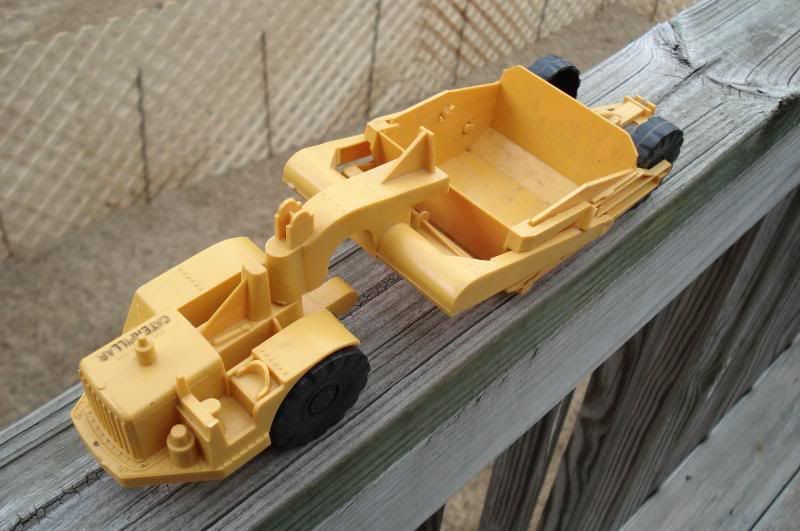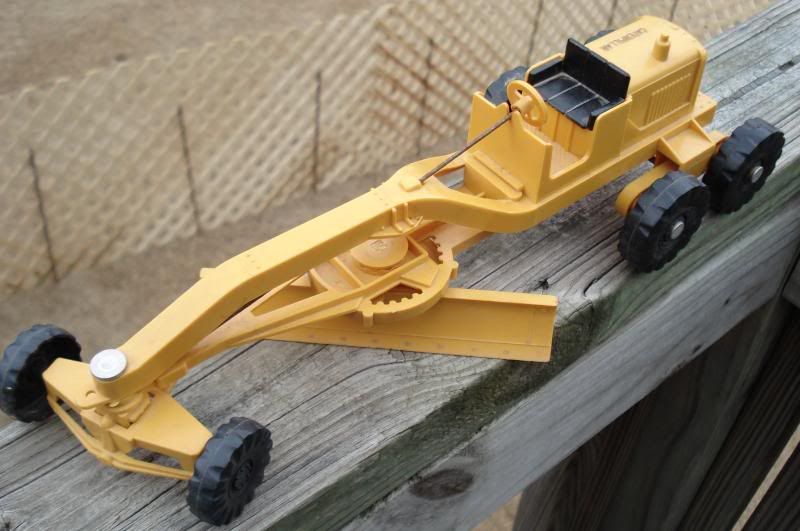 -Tim S.