Since the S guys are too busy building their layouts, let me show you this.
I reuse the old rivet to change out the truck. Cutting with a wheel will generate too much heat and the truck will melt off.
I start with a pair of needlle nose and work the edges of the small end of the rivet.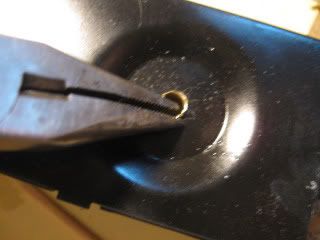 When I am ready I pry it off with a screwdriver. If I feel it move I apply pressure otherwise I go back to the needlenose. You have to make sure you grab both halves of the truck when you lift. I used a larger screwdriver than shown it was easier to snap the picture.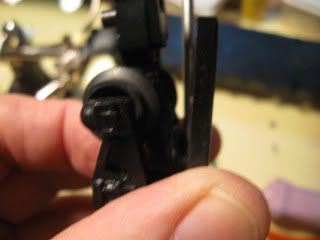 To install, the small side goes up. I use a flared center punch to round the inside of the rivet.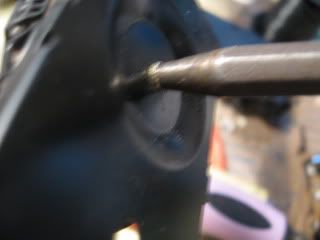 Next I use a rounded punch to work the edges. I place a long socket underneath for support.
To finish ,I have a small ball peen hammer. I use the rounded end first then the flat end to finish.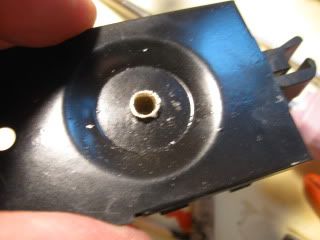 That's all there is to it.
A clear picture of the tools used.