Discussion Starter
•
#1
•
Hi. My name is Patrice Lemée and I am a metal sculptor.
I need help with resistance soldering and this seemed like a good place to ask. It's hard to find people using this and I think you guys do. It's not about trains so I hope it is still ok to ask. Let me know if it's not.
I have purchased a soldering unit from American Beauty. Very happy with it so far but I am having a small problem. Well I hope it's small.
I am trying to solder a small piece to a much larger piece as you can see in this picture.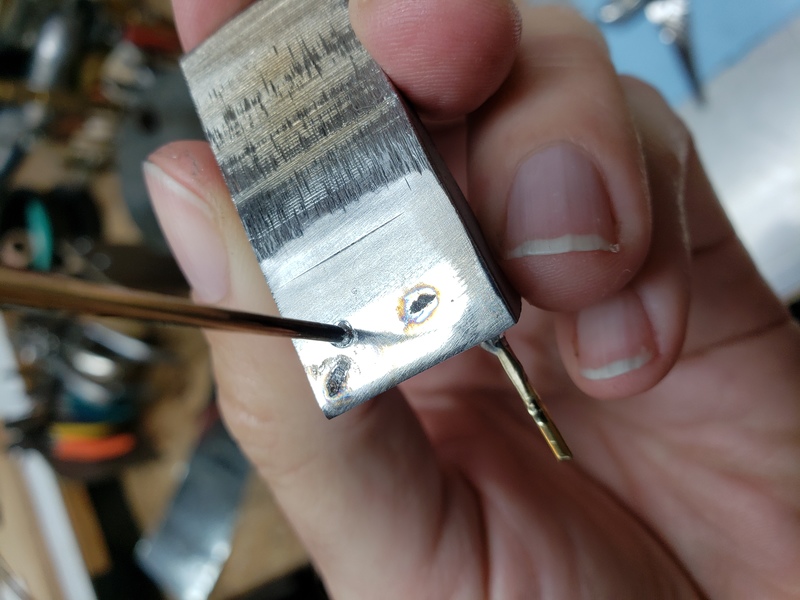 The thing is I need to put a lot of heat into the larger piece for the solder to properly flow to it. The result is a perfect solder joint but the carbon electrodes leave marks. Since I am doing this on a near finished sculpture and in hard to reach places I need to minimize this scarring of the surface. Not sure how to do that or if it's even possible. These are carbon electrodes and they glow red hot from heat, more damage from the electrode e that glows more and also a little powdery residue on it afterwards.
Not sure if I explain myself well or if anyone here has an idea of how to do this better but I am taking a chance and would be very grateful for any help. Or of course if anyone knows of a better place to find info on this that would be great.
Here is my latest sculpture and the small feet are what I am working toward soldering.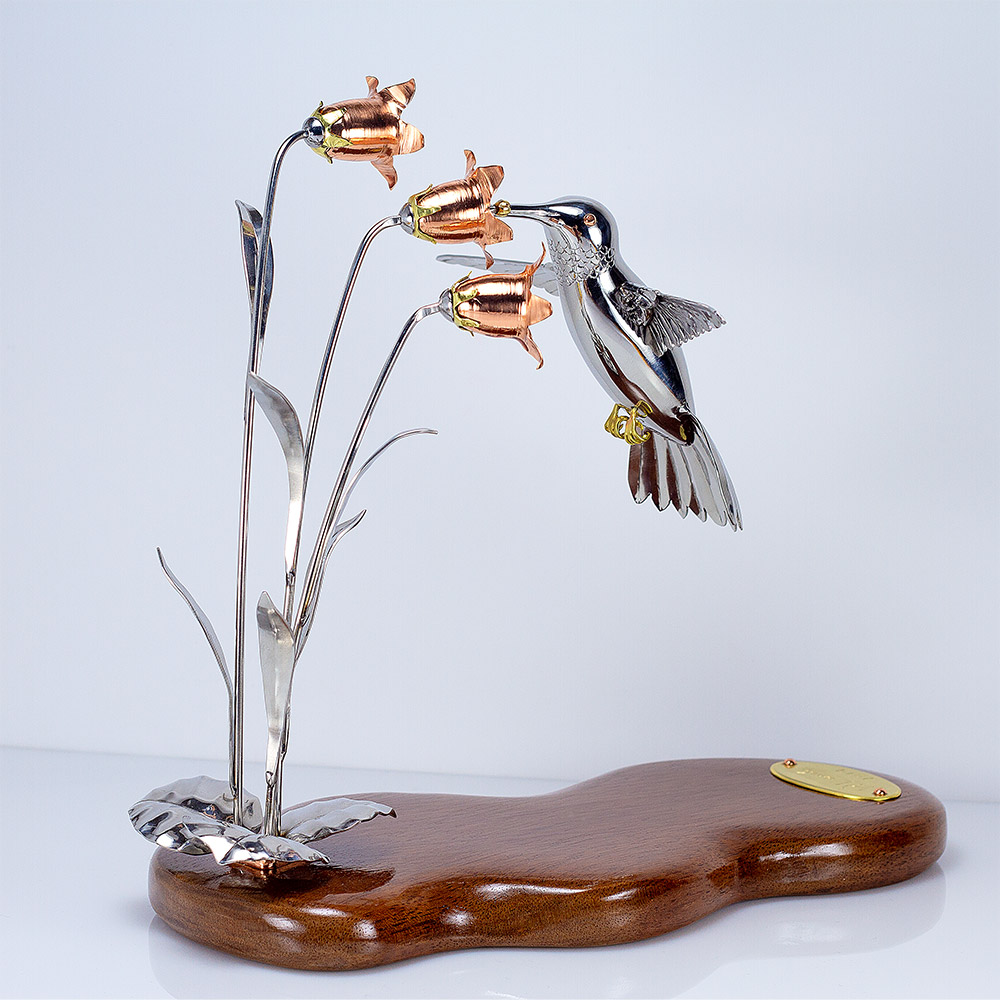 Thanks for you help.