I started with the wire off the coil.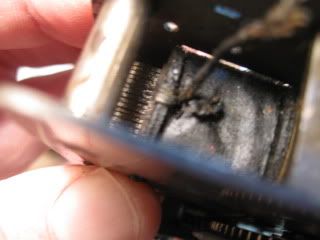 I pulled the old out and solderd the new in. Then I checked for a good connection to the frame. That wire is attached to the right.
I do not have the center rail piece so I cannot do that today.
Another picture with th ewire removed.
You can just barely see the coil wire on the top of the hole.
The new wire in place with the coil wire to the left.