Hello members. after few years of absence i'm planning a railroad again. My first attempt did leave me with quite a bit experience, learned what works and much more so what doesn't . I hope to build a fun road that will keep me busy for many years. in this thread i will be sharing and discussing my ideas as far as track-plan and operation.
Room i managed to negotiate with significant other.
Requirement: TV, Fireplace and Aquarium(plumbed) visible from couch.
Colored Sections - Permanent. Operation - Out and back in.
Dashed sections - removable, allowing continous run when deployed. no solid plan yet, will attempt Free-mo compatibility where possible.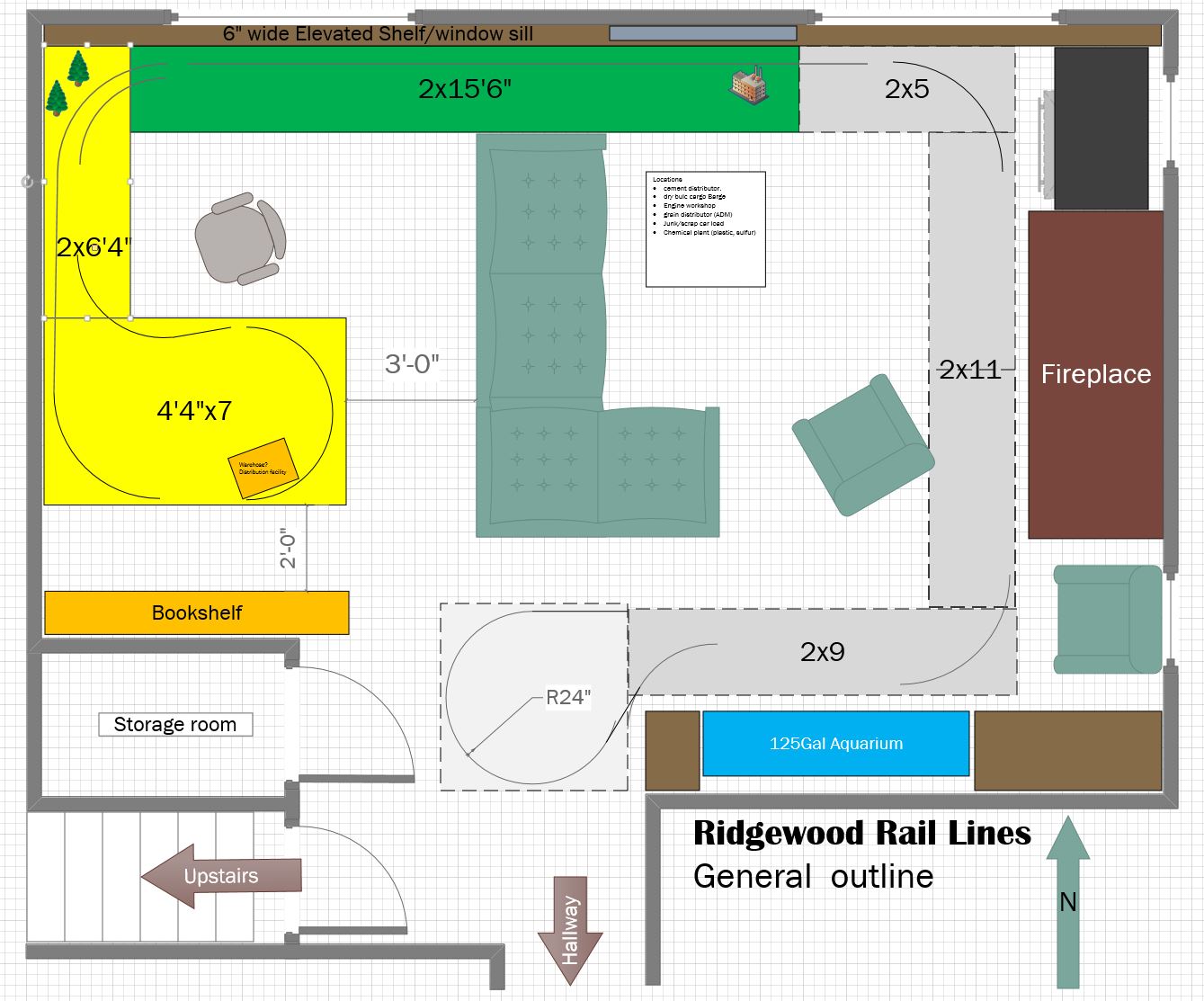 Westrern Wall Module.
Normal direction of traffic Counterclockwise. Light Orange and blue Sections climbing to upper module. Brown access to lower staging. Any rail calculated max grade to 2.5 with exception of solid brown 3.4 which will only be used to descent. this allows me to have vertical separation of 6.5 inch between lower and upper tracks.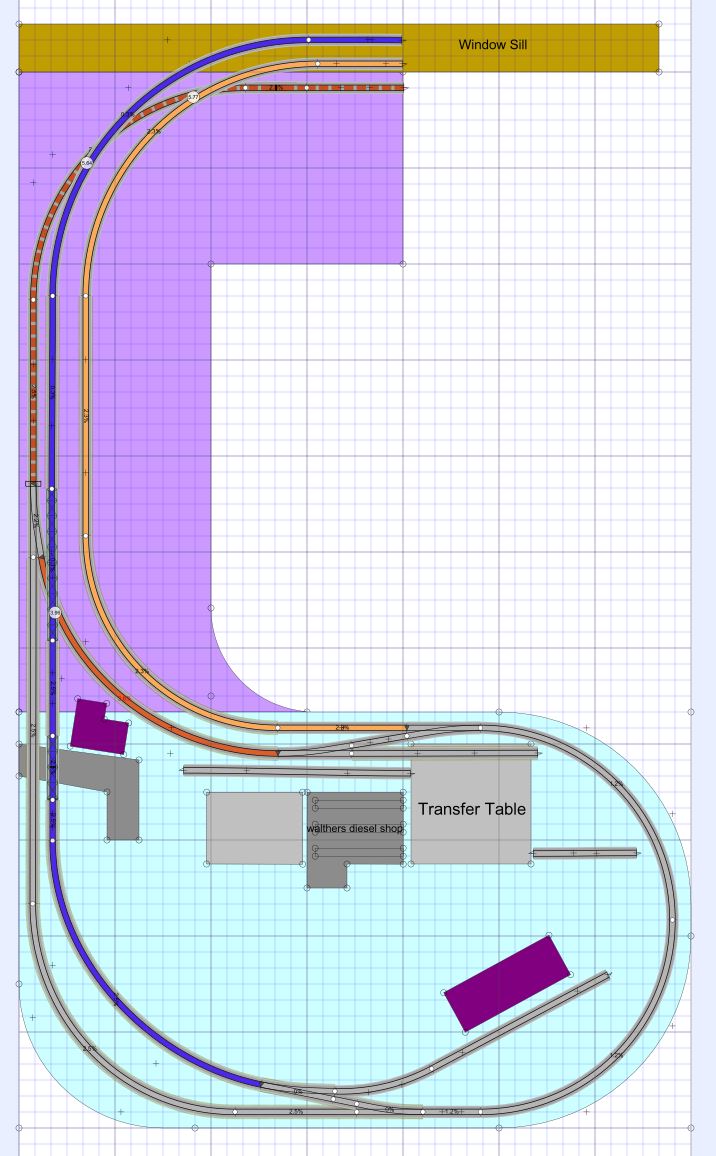 To help visualize elevation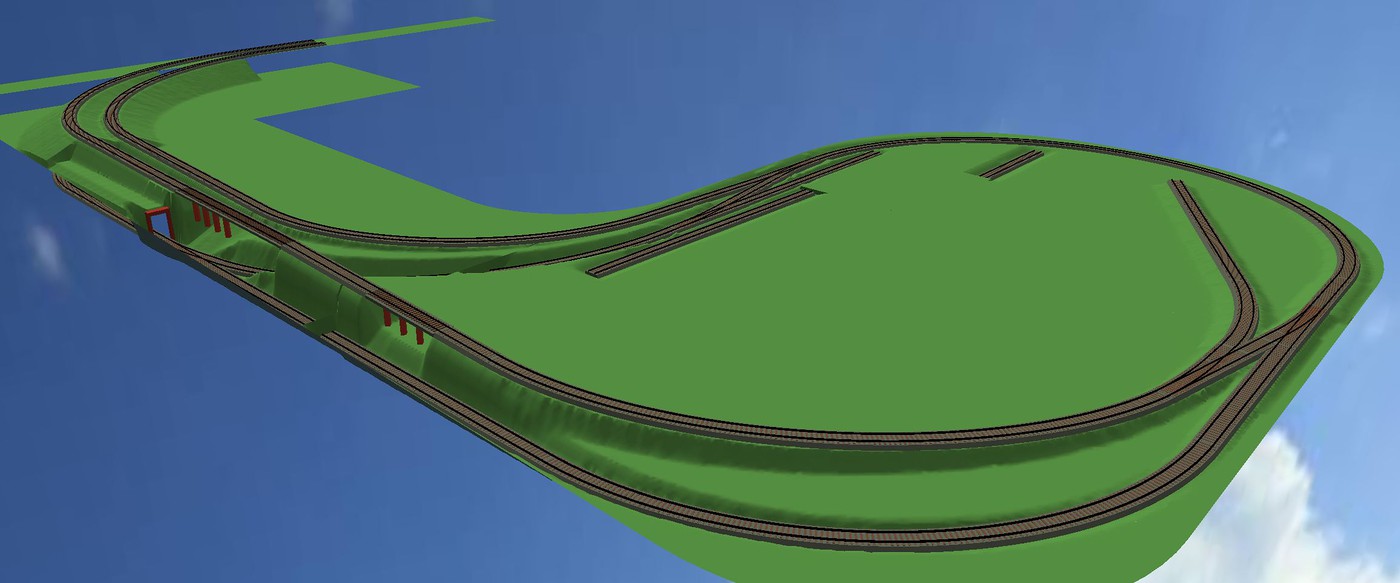 Green Northern wall Module- dual level.
shadow staging plan in development. considering transfer tableat the easern (right) end instead of keeping a clean escape track for arriving trains.

with only 6.5" track to track vertical separation I plan to construct Upper green section with 3/4ply +~1/4 of roadbed leaving 5" clearance for rolling stock. for any derailment or maintenance the top portion will be comprised of liftable sections. no track plan for upper section yet
for your consideration and discussion.
Thanks!