A life Like Rail Master Set with a f40ph engine. I have to admit this is a first. An acquired train set from a road kill. A coworker was on the way to the transfer station and spotted a box on the side of the road and made his wife stop. Thinking of me he picked it up.
All it needed was a little oil and a tire.
One car missing but all the track was there,transformer too,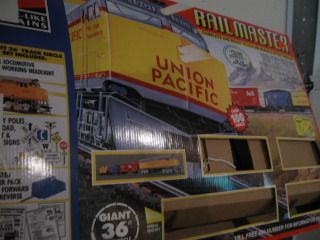 It's also the first time Maine Bumpy roads paid off!