No mystery about not wearing masks while water tubing......picture a wet mask, rendered useless by being soaked, and not being able to breathe through anyway.......makes sense you wouldn't see tubers wearing them, to me, anyway......

And masks don't protect YOU, as much as they protect the people around you from you; social distancing is more effective then the masks, as if you don't get close to people, you can't transmit or receive......and those tubers seem to be far enough apart in that pic, so....

As for the CCP causing all this, I just find it hard to believe they would want to kill off their largest trading party, that puts in trillions of commerce dollars into their economy......that certainly makes no sense at all, just sayin'.....
Yes but the reason they are wearing the tubes is for social distancing. Look at their hands they all have a drink, look at the wheels on the tubes. They are not going tubing. Ha Ha Ha.
Ocean City bar promotes social distancing with giant inflatable inner tube tables
Read it?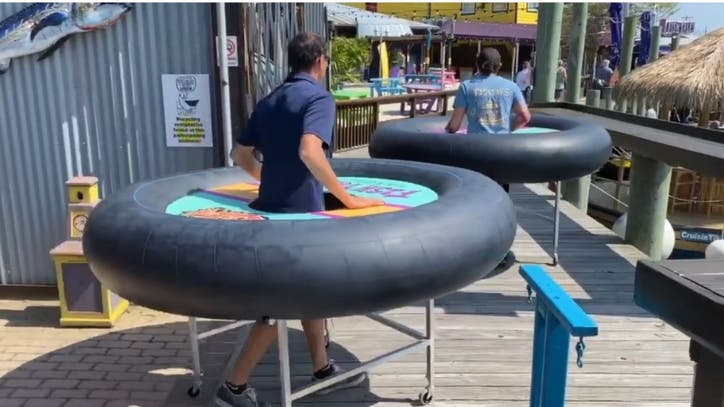 Fish Tales in Ocean City, M.D. is using giant inflatable inner tube tables to ensure customers maintain safe social distancing.
www.fox5dc.com
CCP? I know you are one that must love the Commie's, you sure as hell always stick up for them.
They have been ruining our manufacturing for a LONG time, what better way then to ruin our economy.
You have a red flag outside your igloo too?