What's the fun in having a lot of rolling stock and nothing to haul?
A while back I dismantled a paper shredder.
http://www.modeltrainforum.com/showpost.php?p=95351&postcount=80
.
Basically I turned it into a container to hold a large power shaft complete with key ends.
The final look.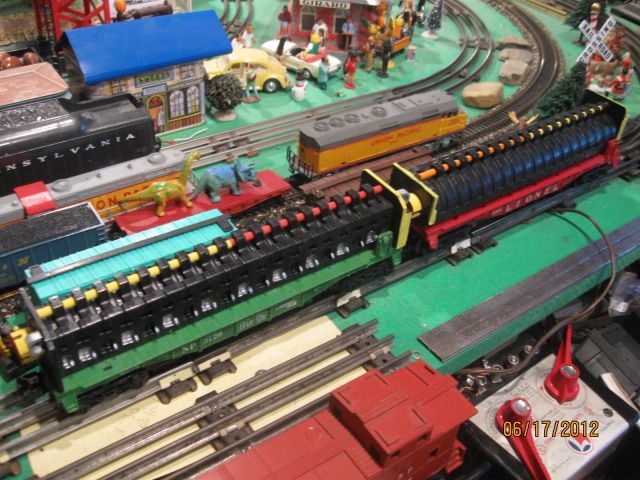 This shows the two sides I ended up painting more silver. The top are just colored dowels from the XMas Tree Shop for 69 cents a bag.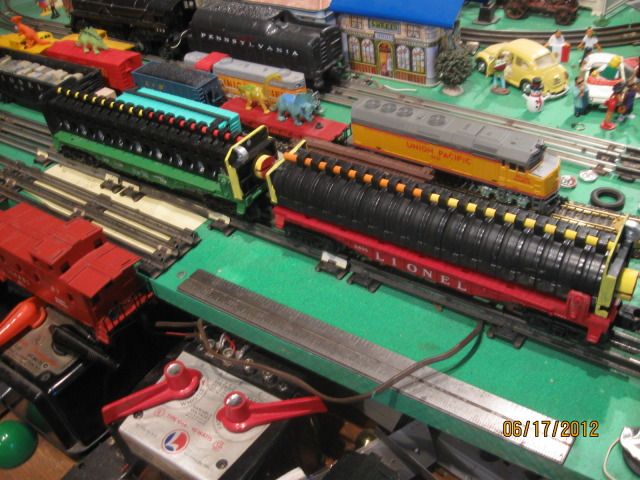 I decided on keeping the black color and just used highlights
The ends are dowels that were cut with a dremel cutting wheel, that is not recommended to do inside. It was kinda smokey.