So you have come into an old engine and have found this thread.This a common situation and I have an answer. The first question is what
is the make and model. Discussing large scale there are three common ones. LIONEL, easy marked on the bottom, engine number on the cab.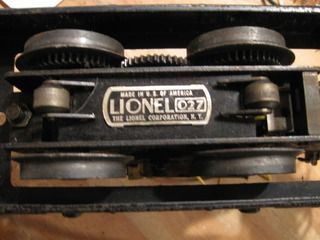 Marx, A steel stamp with a circle MAR on metal,with a big copper center pickup.
American Flyer. Has white rimmed wheels, two rail operation not three, and needs the tender to operate and reverse.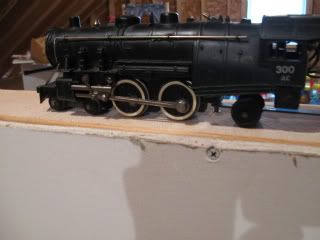 These are the common ones there are exceptions of course
For maintenance, the engine needs to be cleaned, it's an electric motor. How many train sets over the years have been used through the Holidays till one year they won't budge or are just left in the attic. Can you get it to run? A simple cleaning of grease and dirt, and electrical contacts on the wheels and armature plate, with a light oiling does wonders. Next, how worn is the engine. Is there a lot of play in the axles. Can you remove the deep grooves in the armature plate. Does the engine reallly get hot when run.
One problem is a broken drum in the e unit. This shorts the engine and ruins the motor.
So, the easiest way to get the engine top notch is to get a new/rebuilt e unit through a parts dealer or a sevice station,( an exchange may be necessary), and purchase a new motor or one that is completely rebuilt. Of course if it works just keep it original and enjoy it.
If you want, we can evaluate the engine. Just give us the number, then we can tell you about your new gem.