I have had this Hallmark Keepsake Night Before Christmas Santa & Reindeer ornament around since 1992 and have always wanted to do something with it. I think it is one of the nicest Santa & Reindeer that has been made. So, I found a nice long flat car of an appropriate color (MTH), put on my thinking cap, and went to work.
Since I felt that the ornament set was so nice, I didn't want to do anything that would ruin the set. I finally came up with the idea of using magnets to hold the figures down on the flat car. I also needed to make some kind of border to hide the edges of the snow material.
For the border frame, I used Evergreen #297 1/4" Angle for the frame rails and for the stake parts Evergreen #175 .100 X .100 (2.5 X 2.5 mm) strips.
The frame rail pieces were measured and cut on a miter for the corner of the frame. The spacing for the stake material was carefully measured out and marked on the angle.
Note, the spacing of the stake holders are not quite uniform the down the length of the cart, so, each side was a bit different and I labeled them as to which piece went to the proper side.
The stake pieces, that hold this frame in place, were measured, cut, and glued to its place along the side angle piece. Given a day or so for the glue to set up well, the frame was glued together one length and one width at a time, with small pieces of sheet plastic cut and placed in the corners for reinforcement.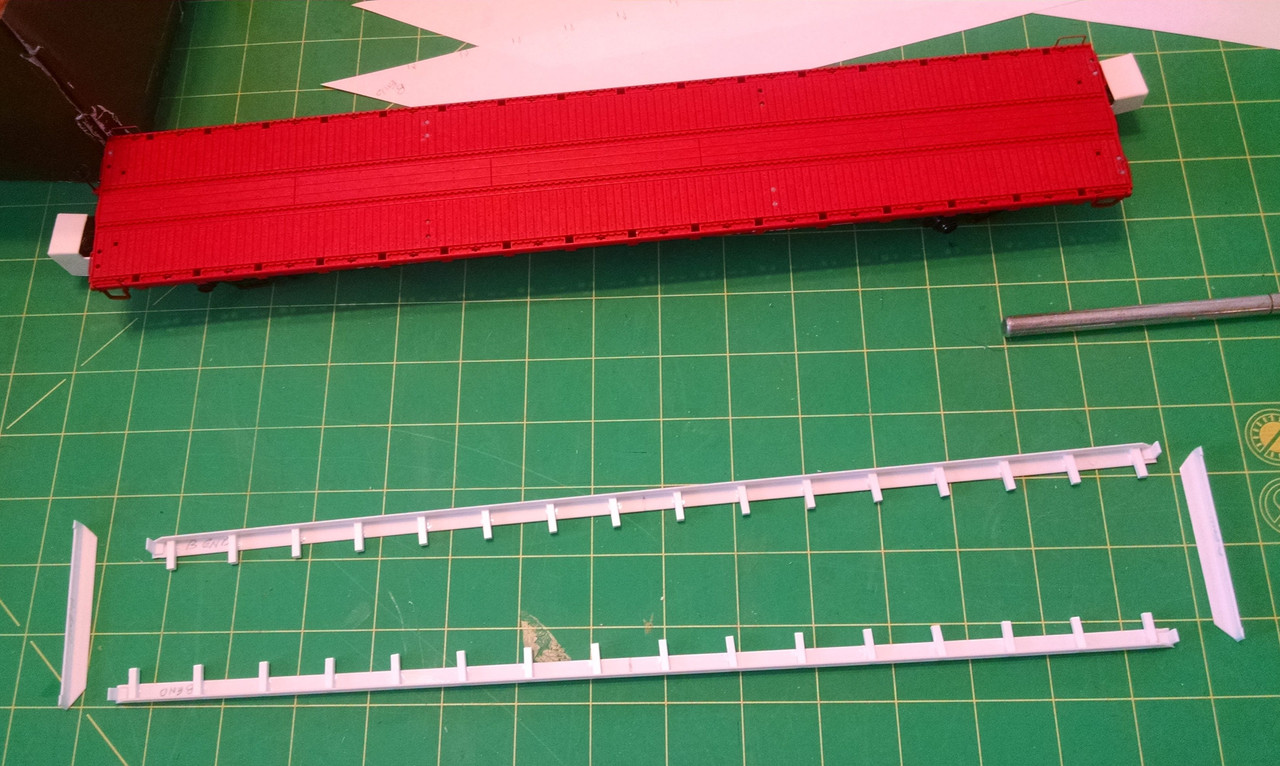 In order for this whole "magnetic" thing to work, I needed something for the magnets to be attracted to. This came in the form of K&S Tin Coated Steel Sheet #254 .008 X 4 X 10". Since the car was longer than the sheet, two pieces were cut in 2" widths and "Goo"ed down to the car deck.

Then small 2mm rare earth magnets from Apex Magnets were glued to the bottom of the Santa's sleigh and the reindeer feet that would touch the ground.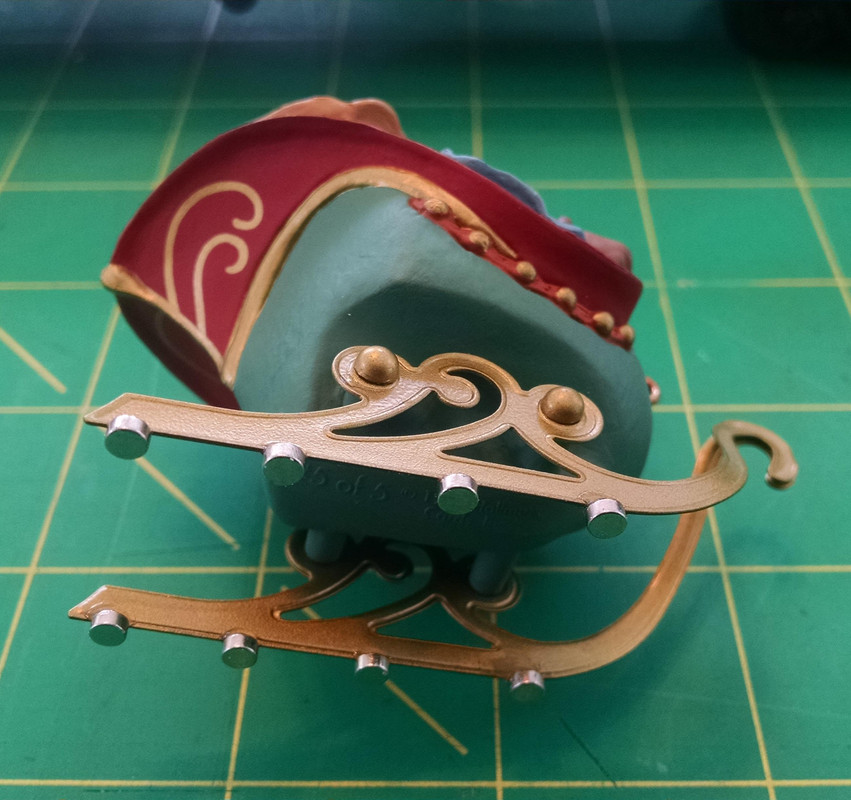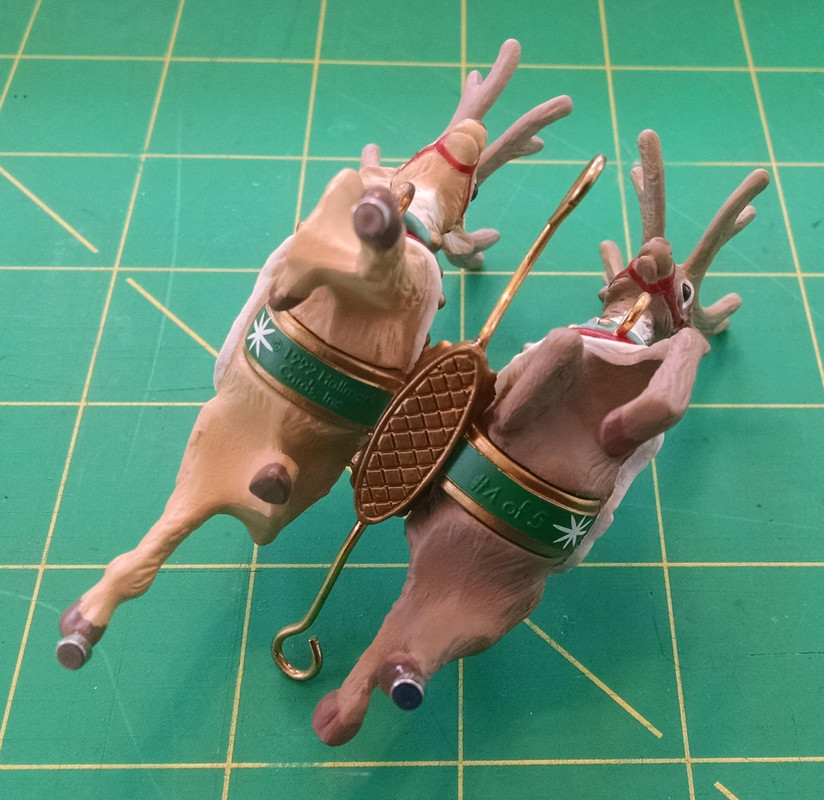 Pieces ready to be assembled.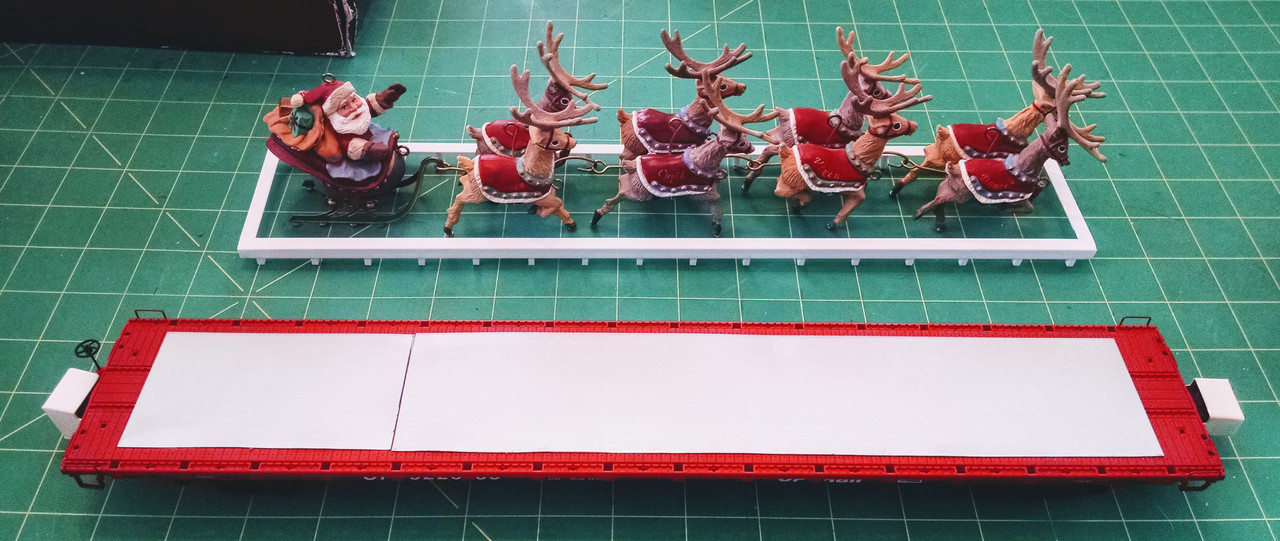 I cut a piece of decorative material that had some sparkles in it to use as snow to fit, placed it on the car deck and then put the frame rail structure in place to hold it down. Then the figures were set on top of the snow from the sleigh forward and a small opening in the snow material was cut open so the magnets could touch bare metal. The magnets held just as planned!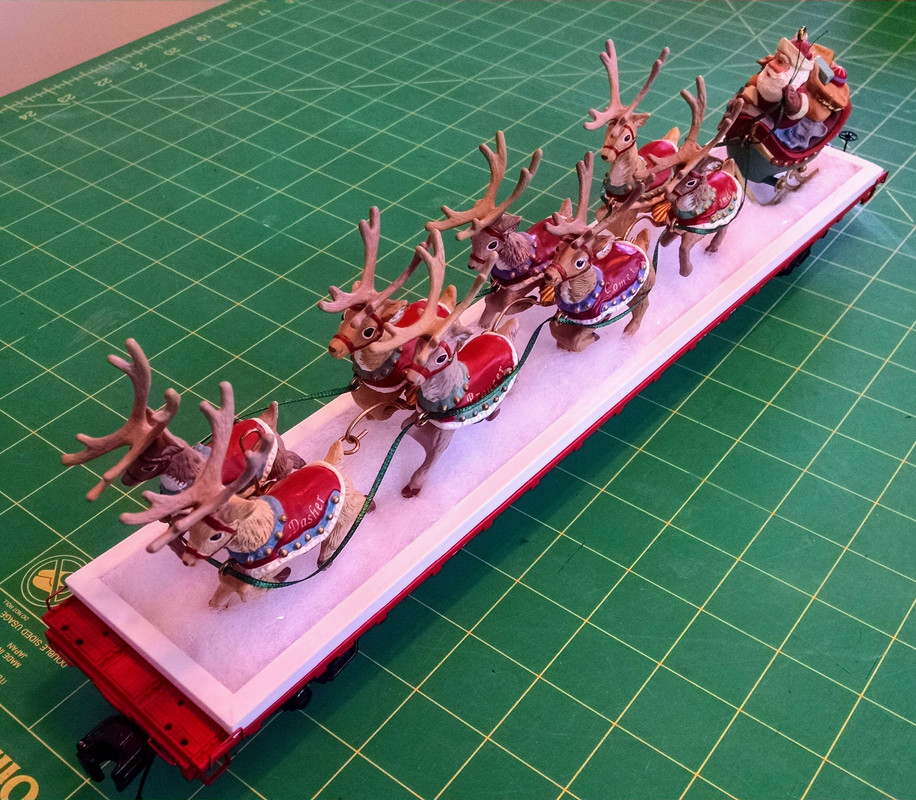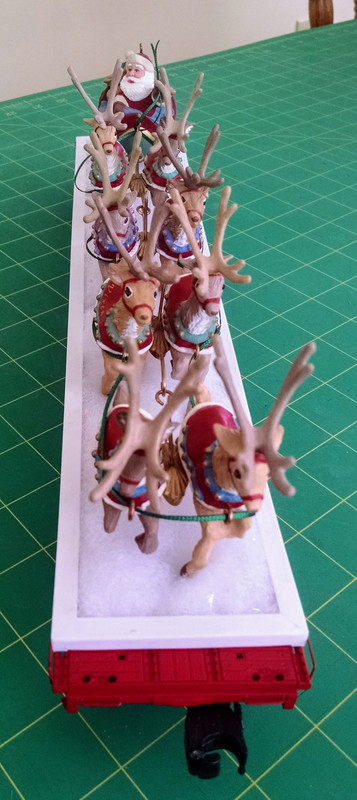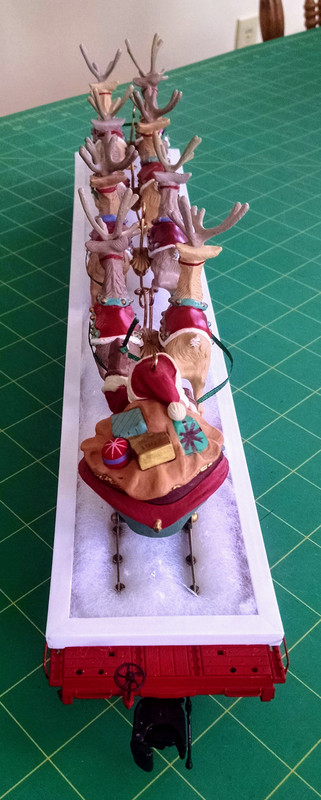 ***MERRY CHRISTMAS my Friends!***